Various Projects

An incomplete list of some more projects I worked on during my time at Moritz+Partner in Oldenburg.

Hier sind ein paar mehr Projekte an denen ich in meiner Zeit bei Moritz+Partner gearbeitet habe.
Entry modifications

1991
I worked on refurbishing a few of branch entries to accommodate ATM's better. Here is one example.

Eingänge und Geldautomaten. 1991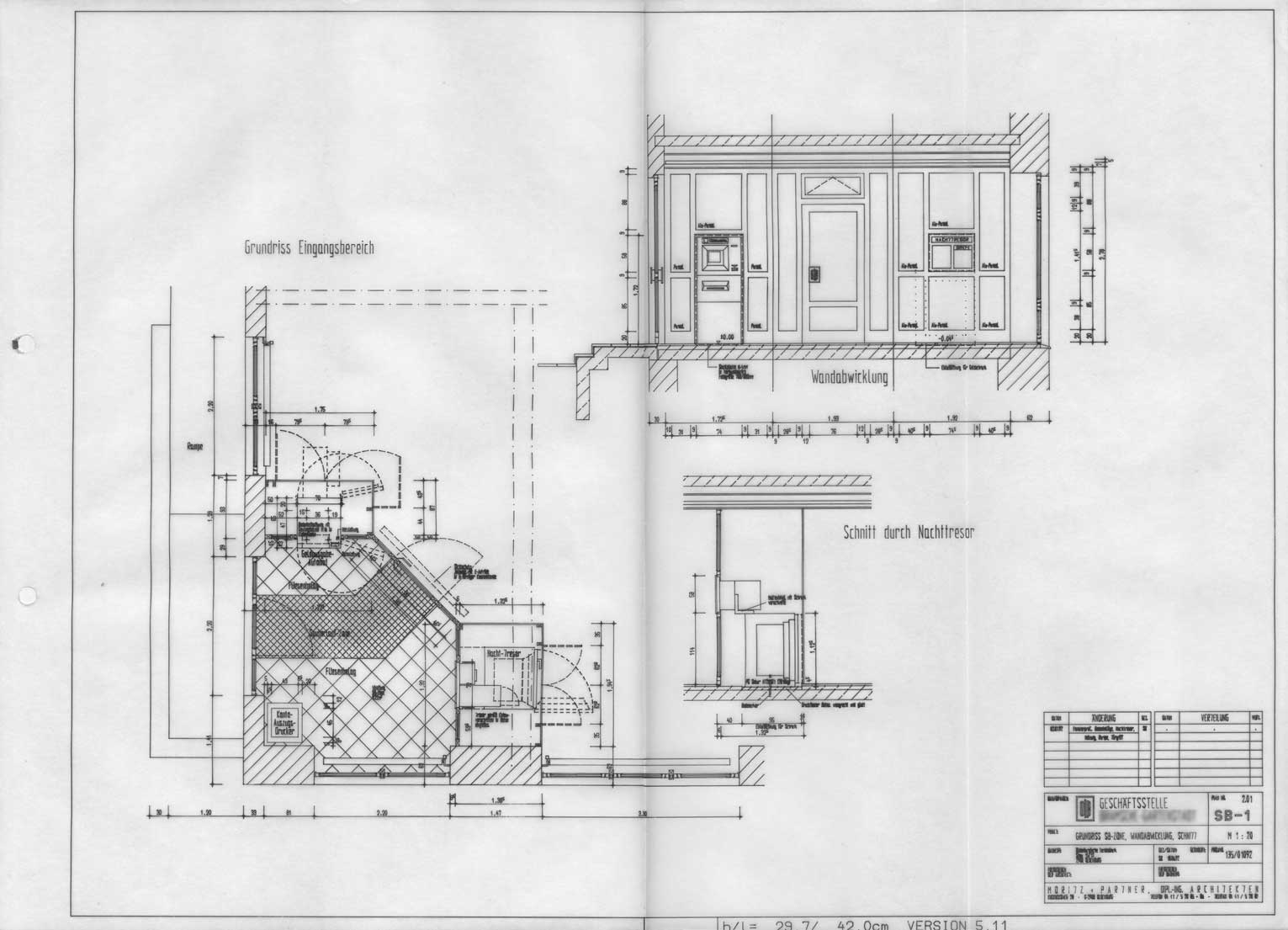 DRK Rettungswachen

I worked on a total of three smaller ambulance stations for the German Red Cross in East Germany.
This is one of them.

Rettungswache Baabe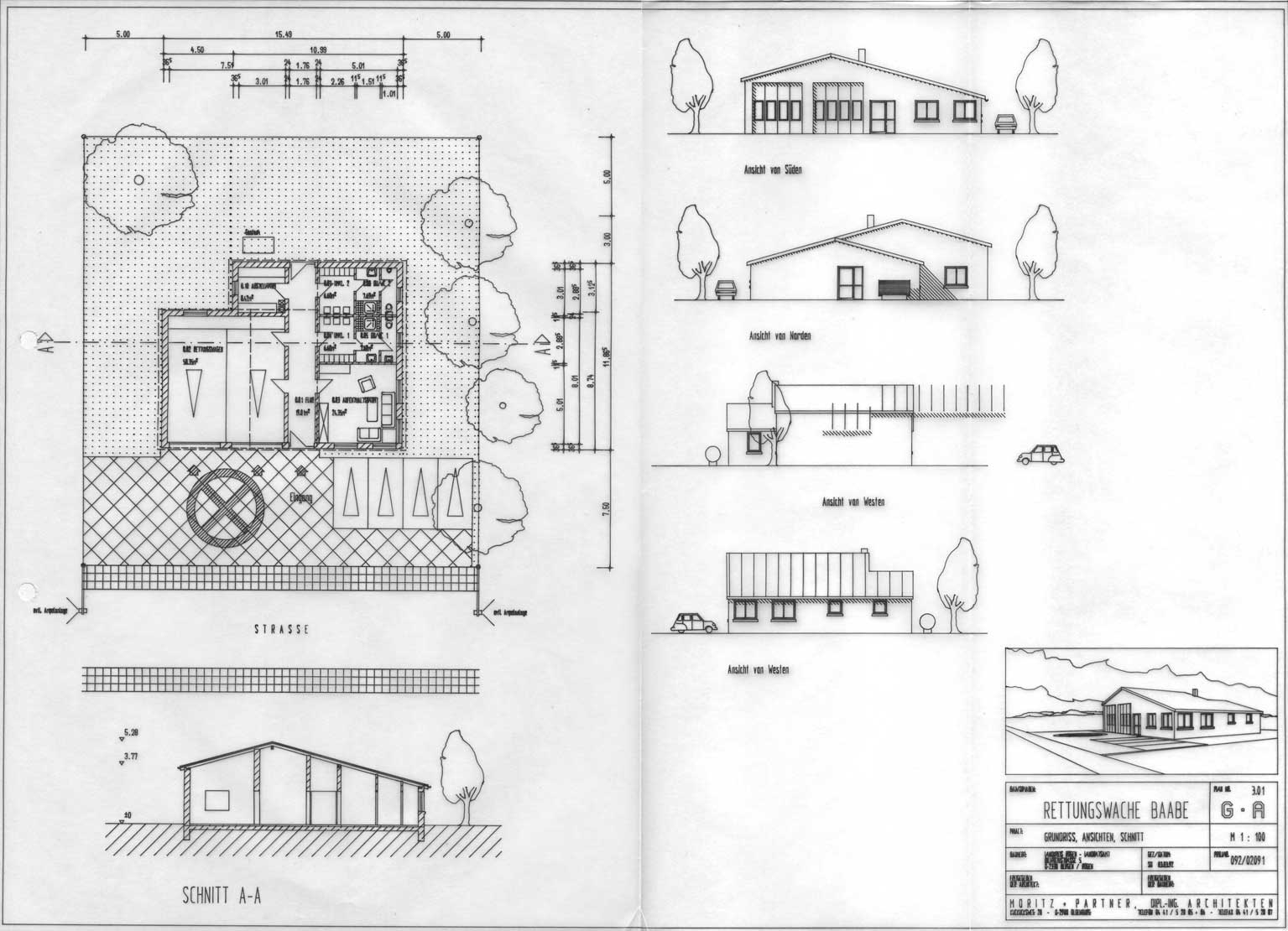 Various projects

Extension of a commercial and residential Building in Sassnitz, 1991.

Wohn- und Geschäfthaus in Sassnitz, Rugen 1991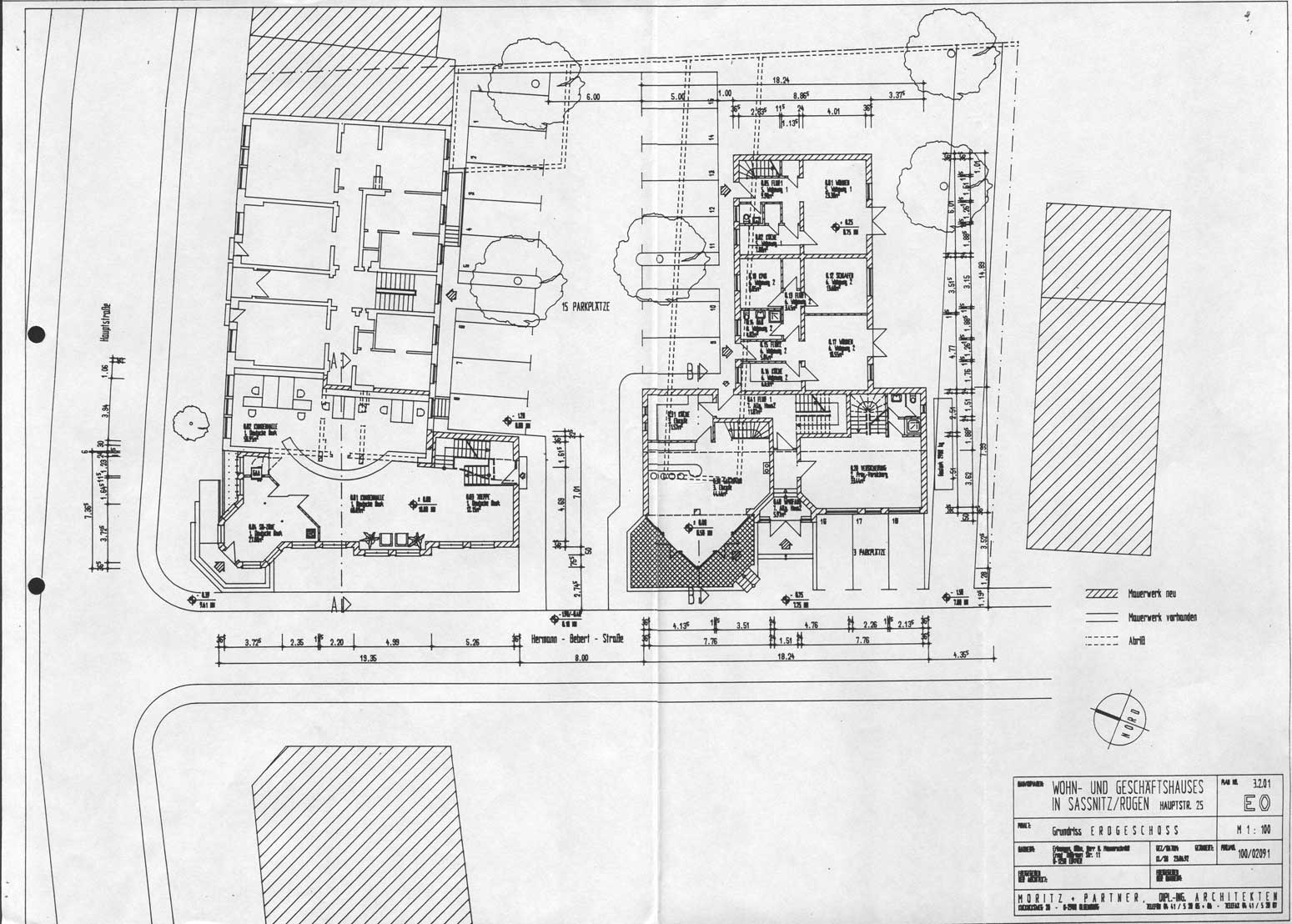 Extension of a residential and commercial building in Oldenburg, 1991.

Neubau und Erweiterung Wohn- und Geschäfthaus in der Hauptstrasse, Oldenburg 1991.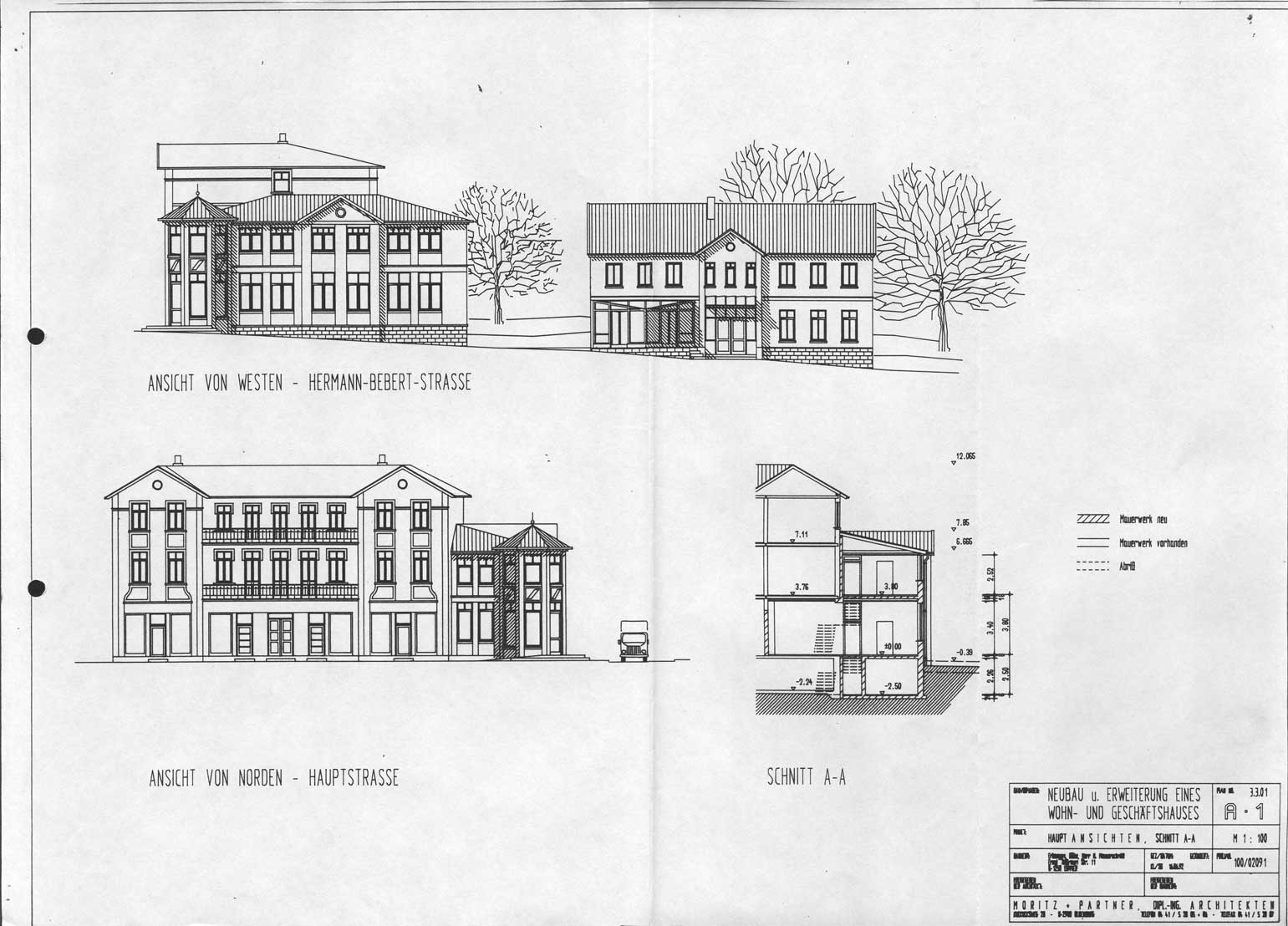 Competitions
Bayerische Vereinsbank Dresden Competition for a large bank branch.
Dresden, Germany approx 1993
---
Friedhofskapelle Esterfelde Competition for a church
Esterfelde, Lower Sachsen, Germany approx 1993
---
Hörsaalzentrum Oldenburg Competition for a extension of the Carl von Ossietzky University
Oldenburg, Germany approx 1993

Competitions

I worked on a few competions, like the extension of the Oldenburg University.
I don't have anything to show here unfortunately.

Wettbewerbe wie z.B. Hörsaalzentrum Oldenburg.