France And Portugal

Just after finishing school a friend bought a VW combi and we travelled for 6 weeks to France, Portugal and a bit of Spain.

6 Wochen Frankreich-Portugal-Spanien Hippie Urlaub im VW-Bus nach dem Abi.
France
Exchanging Adresses?
We met a group of French on the southern coast of France and spent a week with them. We slept in a few weird places like in a church or in a building that was under construction. It was a lot of fun.
On the way back to Germany we stopped to see them again in Toulouse where most of them came from.
I am sitting behind the door inside our combi.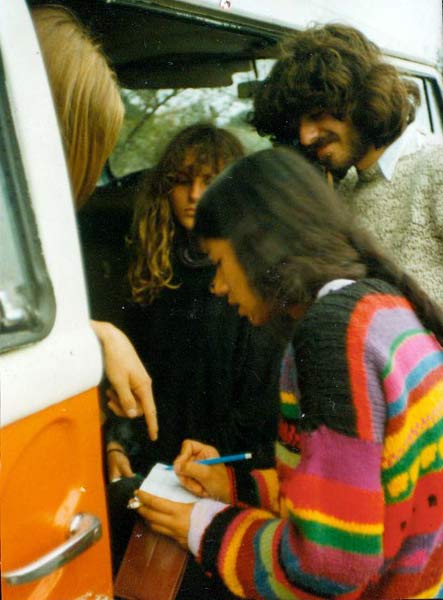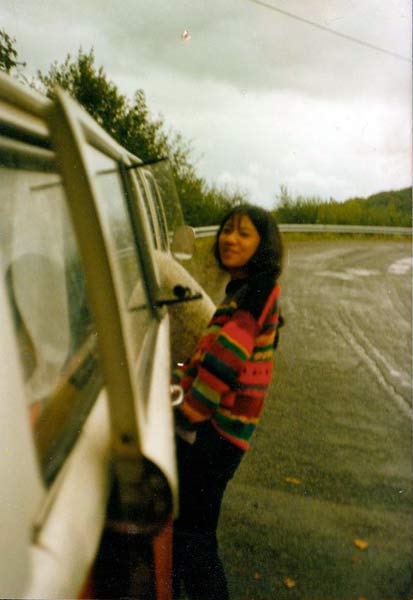 He was an amazing guitarist. He teached me how to play the start of the Yes song 'Mood for a Day', he could play it all the way through
It was a great week we spent with them. I wish I would remember their names. I am sure I have them in Germany somewhere.
Mood for a day on YouTube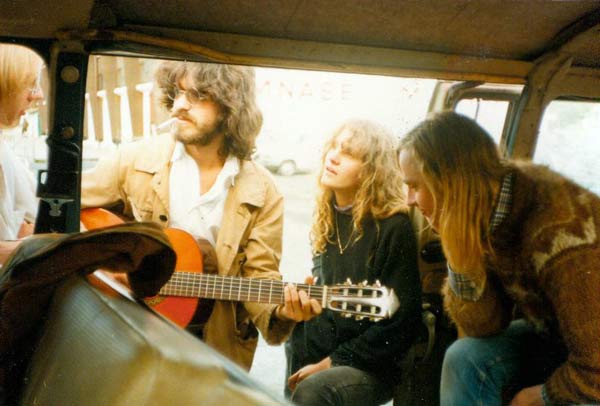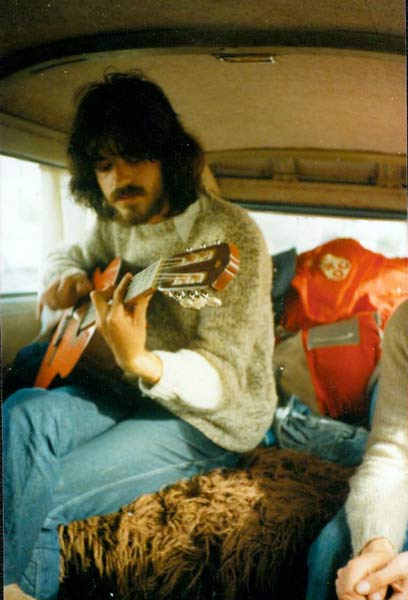 Portugal
Refreshing dip in a icy cold lake in Portugal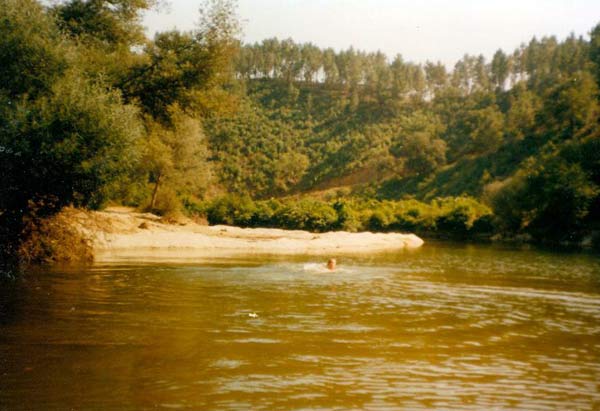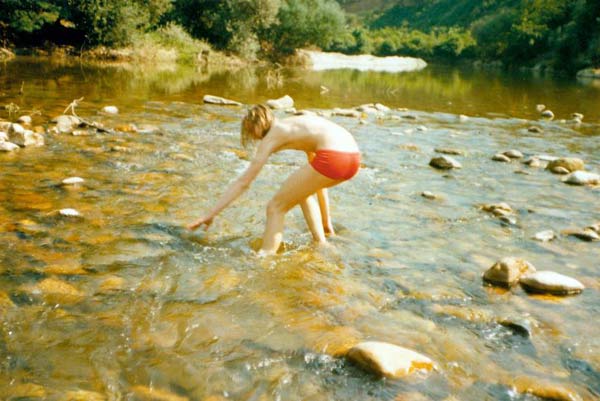 Algarve