BioShock Infinite
I worked on Bioshock Infinite for about two years. 3 months towards the end in the Boston studio.
Bioshock Infinite was released in March 2013 to raving reviews.
BioShock Infinite
Press Images
Set in 1912, the game has the protagonist, former Pinkerton agent Booker DeWitt, sent to the floating air city of Columbia to find a young woman, Elizabeth, who has been held captive there for most of her life. Though Booker rescues Elizabeth, the two become involved with the city's warring factions: the nativist and elite Founders that rule Columbia and strive to keep its privileges for White Americans, and the Vox Populi, underground rebels representing the underclass of the city. During this conflict, Booker learns that Elizabeth possesses strange powers to manipulate "Tears" in the space-time continuum that ravage Columbia, and soon discovers her to be central to the city's dark secrets.
Read the full article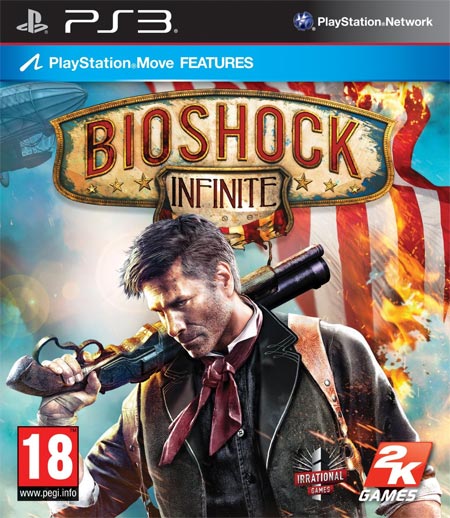 There is a longer article about Irrational Games and Ken Levine, the creative mind behind the game.
NY Times article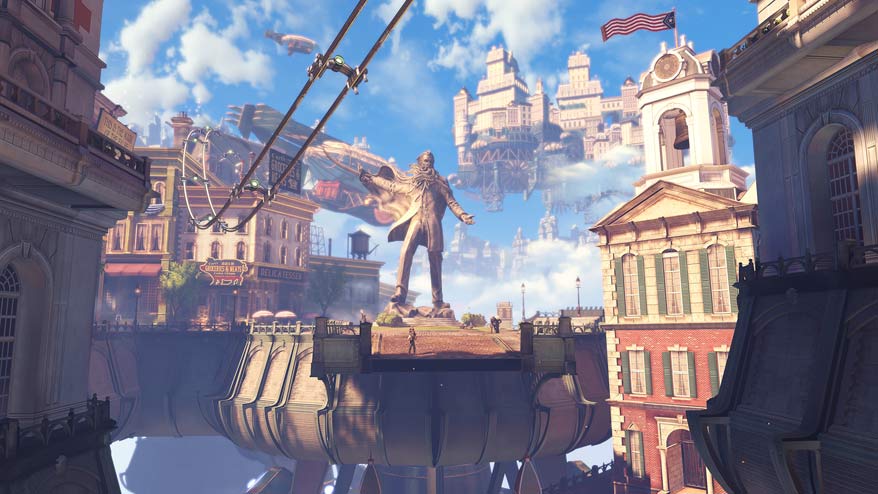 Liz in one of the early scenes of the game.
Follow the link to an interesting 1 hour interview with Ken Levine.
Gamespot interview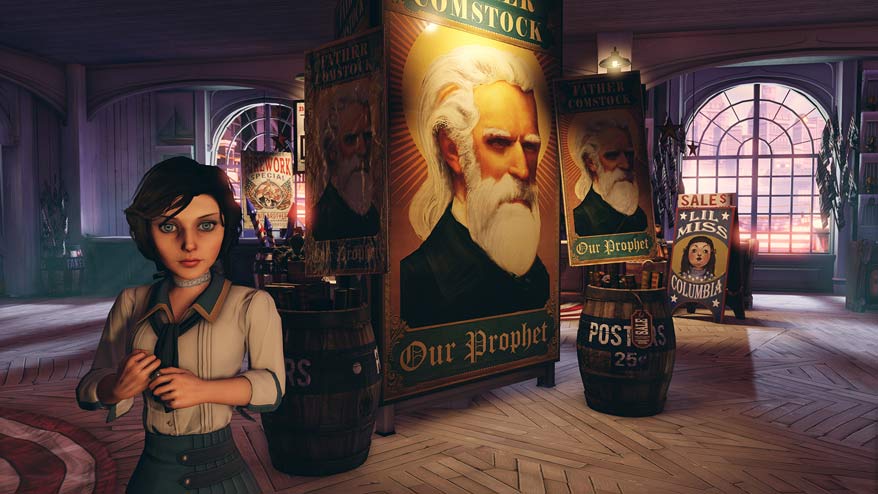 Advertisement
There was a lot of advertisement for the game. Here is a paint over of a house in New York City.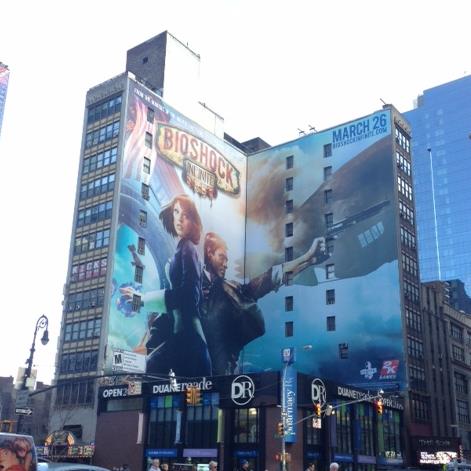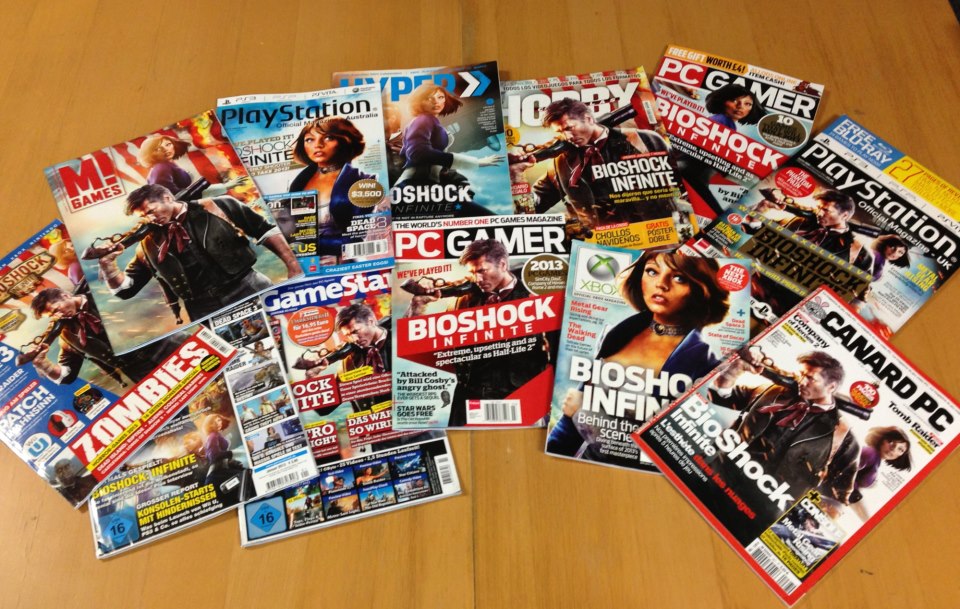 Level Work
At 2K Australia we worked mostly on the multiplayer part of the game which eventually got discontinued.
During the final stage of the development however we worked with Irrational in Boston on one of the last levels of the game.

Level work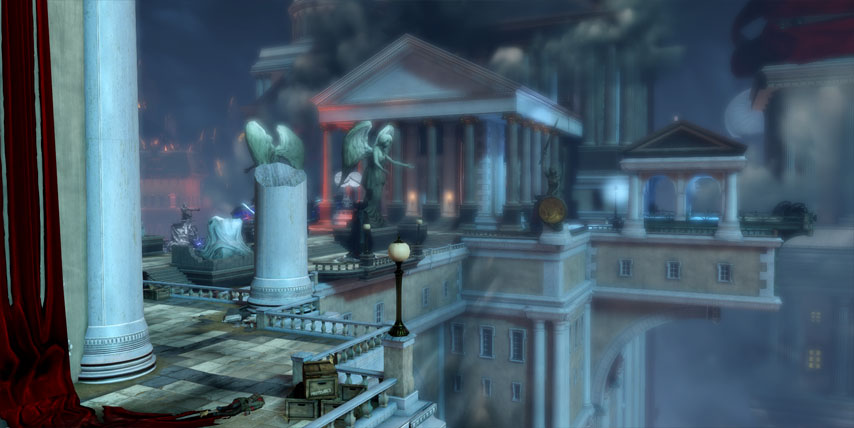 We extensively used unreal's procedural building technology. Here is an example of that.
The image is from a test level.

Procedural Buildings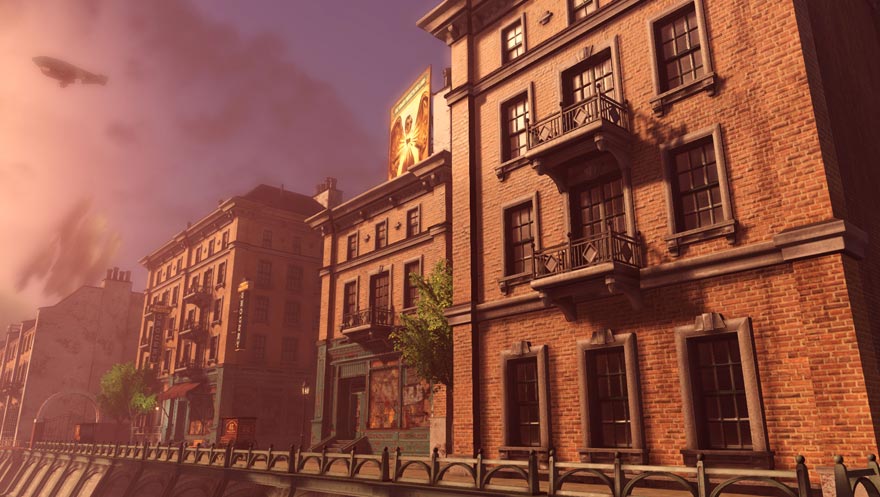 I also did the occasional game asset for this project.
The image is from a test level.

Have a look at some examples