Borderlands: The Pre-Sequel
Set between Borderlands 1 and 2 on Pandora's moon this game tells us a bit more about the rise of Handsome Jack.
A collaboration between Gearbox and 2K Australia. My job was a visual level designer.
Gearbox Software
Box Art
The game was released on XBOX, PS3 and PC on 14th of October 2014.
There are a lot of trailers and videos out for this game. As a starting point check out the 10 minute video that covers EVERYTHING!
An Introduction by Sir Hammerlock AND TORGUE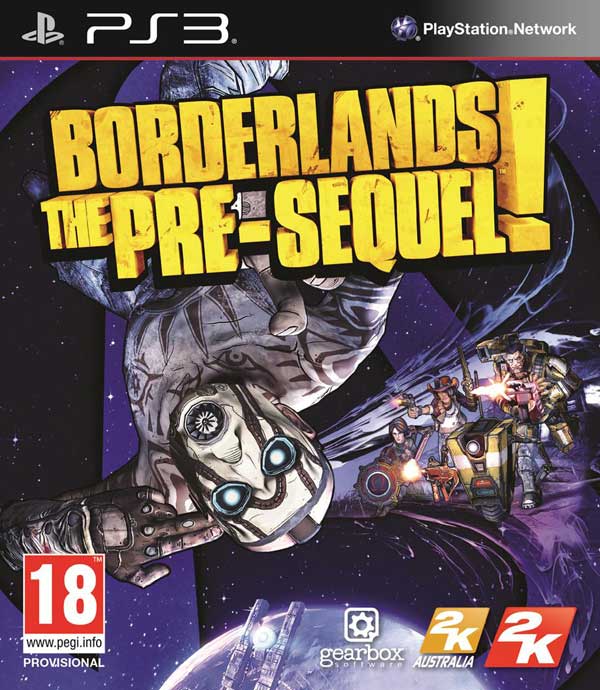 Reviews
IGN (8/10)
Despite its tendency to make you jump through hoops before getting to the good stuff, Borderlands: The Pre-Sequel delivers where I expect it to as a Borderlands fan. The new gear and low-gravity mechanics mixed with the zany skill trees makes for a fresh experience, and with Jack at the center driving the story forward, you get a deeper dive into the always entertaining, if well-traveled universe of Borderlands.
Read full review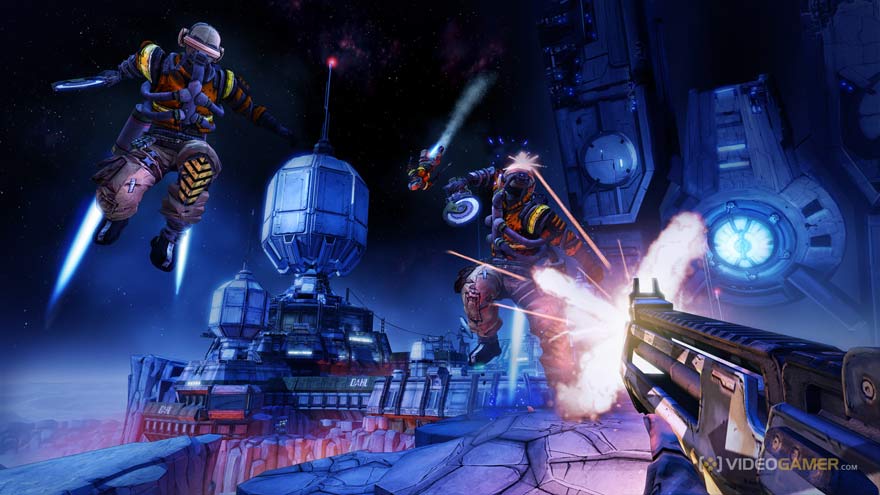 Game Front (9/10)
2K Australia really didn't monkey around with Gearbox's Borderlands formula very much ... As a result, The Pre-Sequel is that rare game that gets handed off to a different developer and manages to avoid a massive drop in quality. Instead, it builds on the system and successes of its forbears.
Borderlands: The Pre-Sequel is exactly what fans of the series wanted in a new installment — more Borderlands. It keeps everything that made Borderlands 2 great, and adds a few new tricks of its own. It might not be innovative, but it's damn fun to play. Honestly, isn't that what really matters?
Game Front Review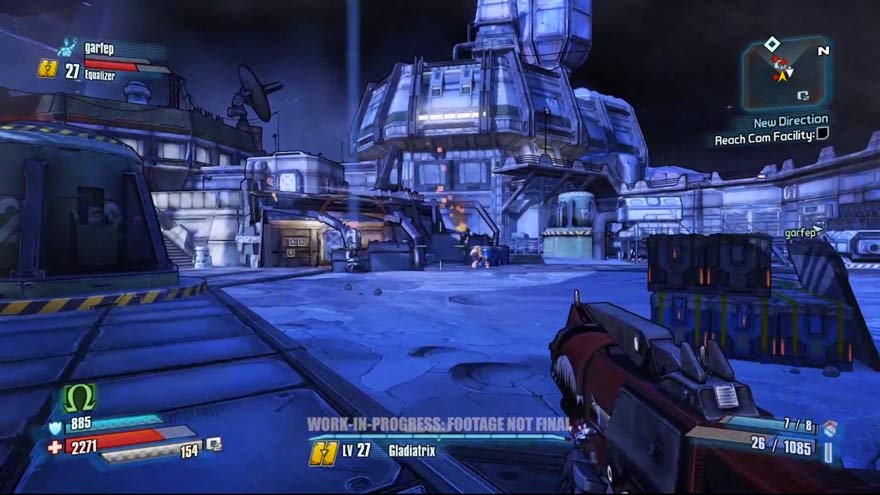 GameStar (8.2/10)
Maurice Weber: Kaufempfehlungen fallen selten so leicht wie hier: Wer einfach mehr Borderlands will, kommt mit dem Pre-Sequel voll auf seine Kosten. Einen großen Schritt nach vorne für die Serie oder auch nur das Beste der bisherigen Borderlands-Spiele sollte man aber nicht erwarten, Borderlands 2 war insgesamt größer, abwechslungsreicher und einen Tick irrwitziger. Und trotzdem hatte ich jede Menge Spaß mit dem Pre-Sequel, das Prinzip der actionreichen Koop-Beutejagd greift auch hier wieder ganz hervorragend. Neuerungen wie die frischen Klassen und der Mond-Luftkampf sind dabei durchweg kompetent umgesetzt und trotz einiger Schwächen fängt das Prequel auch Handsome Jack und den abgedrehten Borderlands- Humor bestens ein.
GameStar review (in German)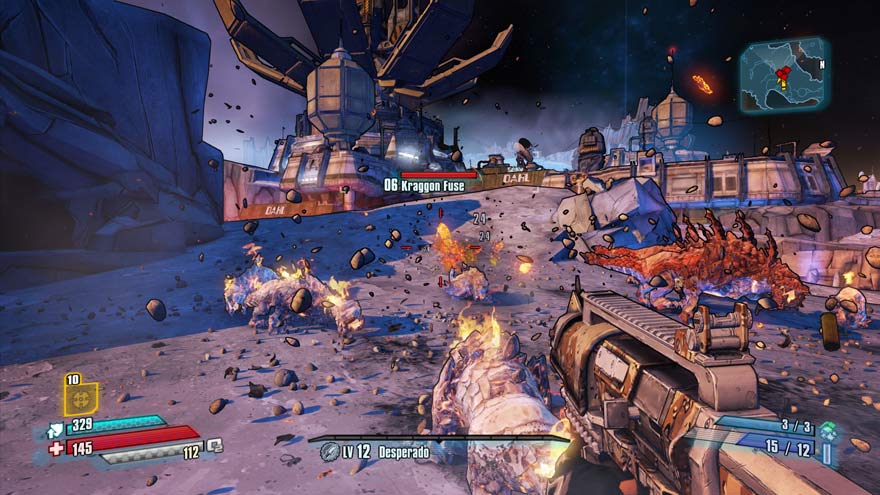 Level work
I worked on these 4 levels all located on Elpis' moon surface. The first 3 levels were originally one big hub level (Triton Flats) with Stanton's Liver and Crisis Scar being split off.
Abandoned Training Facility is a five wave arena fight level and the pre-order bonus level for the game.

Read more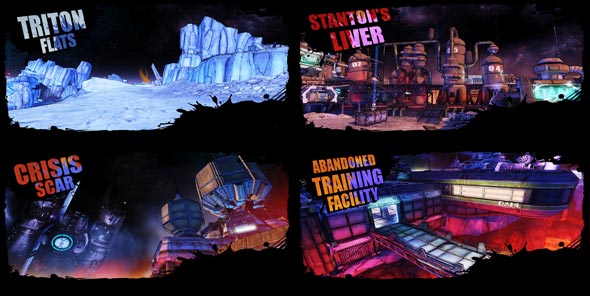 Game Assets
We started a level by creating vignettes using proxy meshes which then would be upgraded to proper art work by a dedicated artist.
Here is an early sheet containing a first set of proxy meshes for the large observatory in Crisis Scar. Most of them can be recognized in the shipped game.

Read more...