Johann-Lepsius-Strasse
One of the larger projects I worked on. I did the design, documentation and detailing.
This building was used by the Russian military and left empty for at least 10 years after the Berlin wall came down. We turned it into 52 appartments with 1 to 3 bedrooms. All except one got a balcony.
Content:
Photos of the Building
The finished building. All units except one were rented out before the building was completed. The final unit was rented out a week later.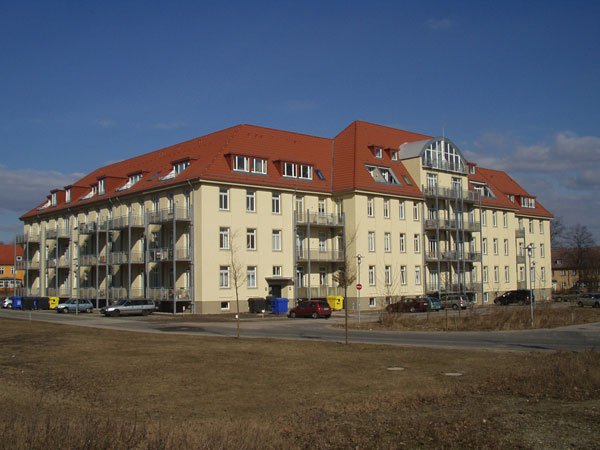 The almost finished building. On the left side you can see that the construction of the balconies is still in progress.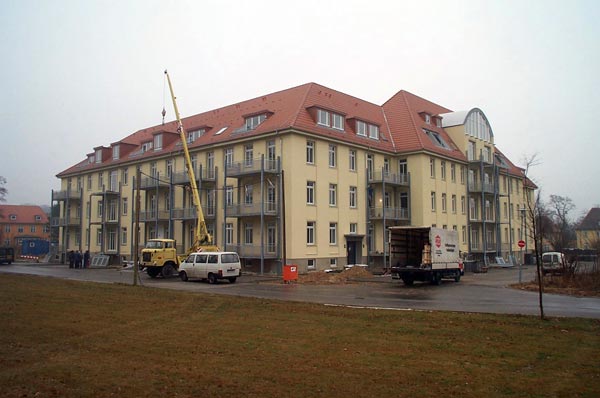 That's how the building looked like in 2001. The roof is empty.
The nice Dormers couldn't be used because the height of the windows was less than 2 meters and there where wooden supports and beams all over the place. The roof construction had to be redone to make it usable.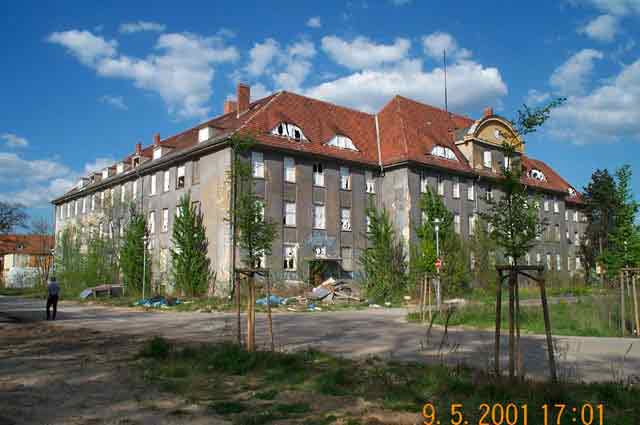 The added Balconies. The railings have the wrong panels mounted. We would have liked them to be less transparent.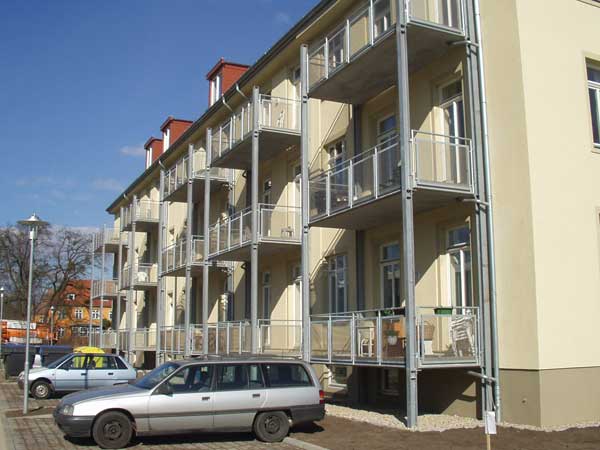 These railing panels look better. They give more privacy to the tennants.
There are no flats in the basement. Just storage room.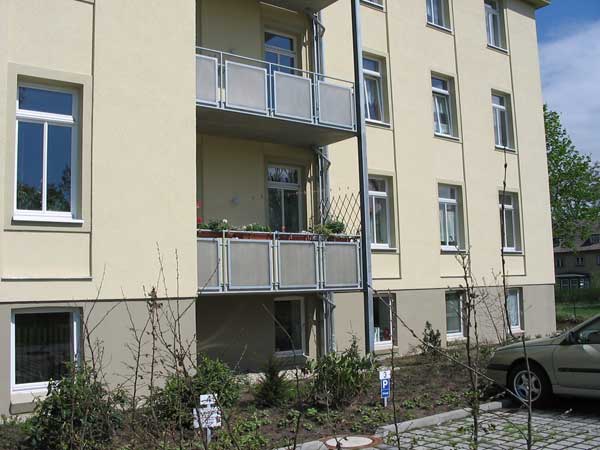 The 2nd floor under the roof wasn't ment to hold appartments. But I designed two appartments into it and they turned out to be the most exciting appartments in the whole building.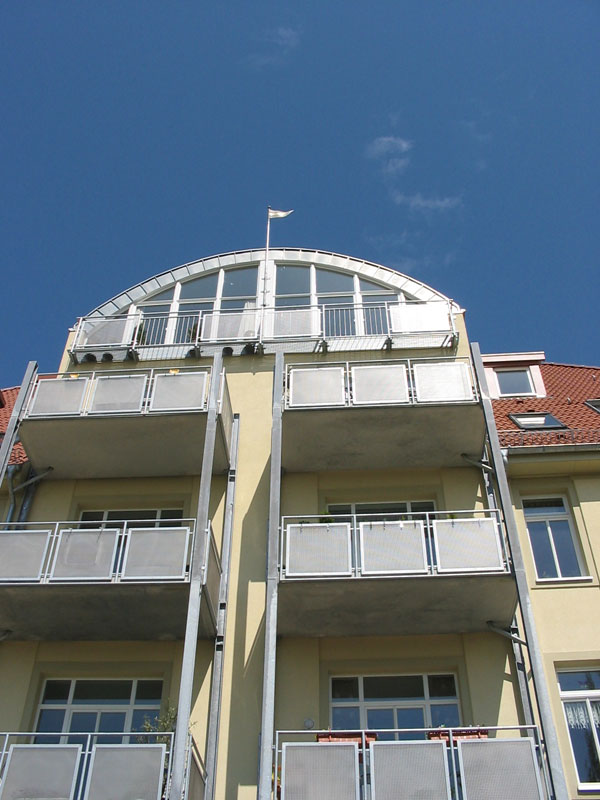 Blue Prints
Council Drawing 1-100 of the ground floor.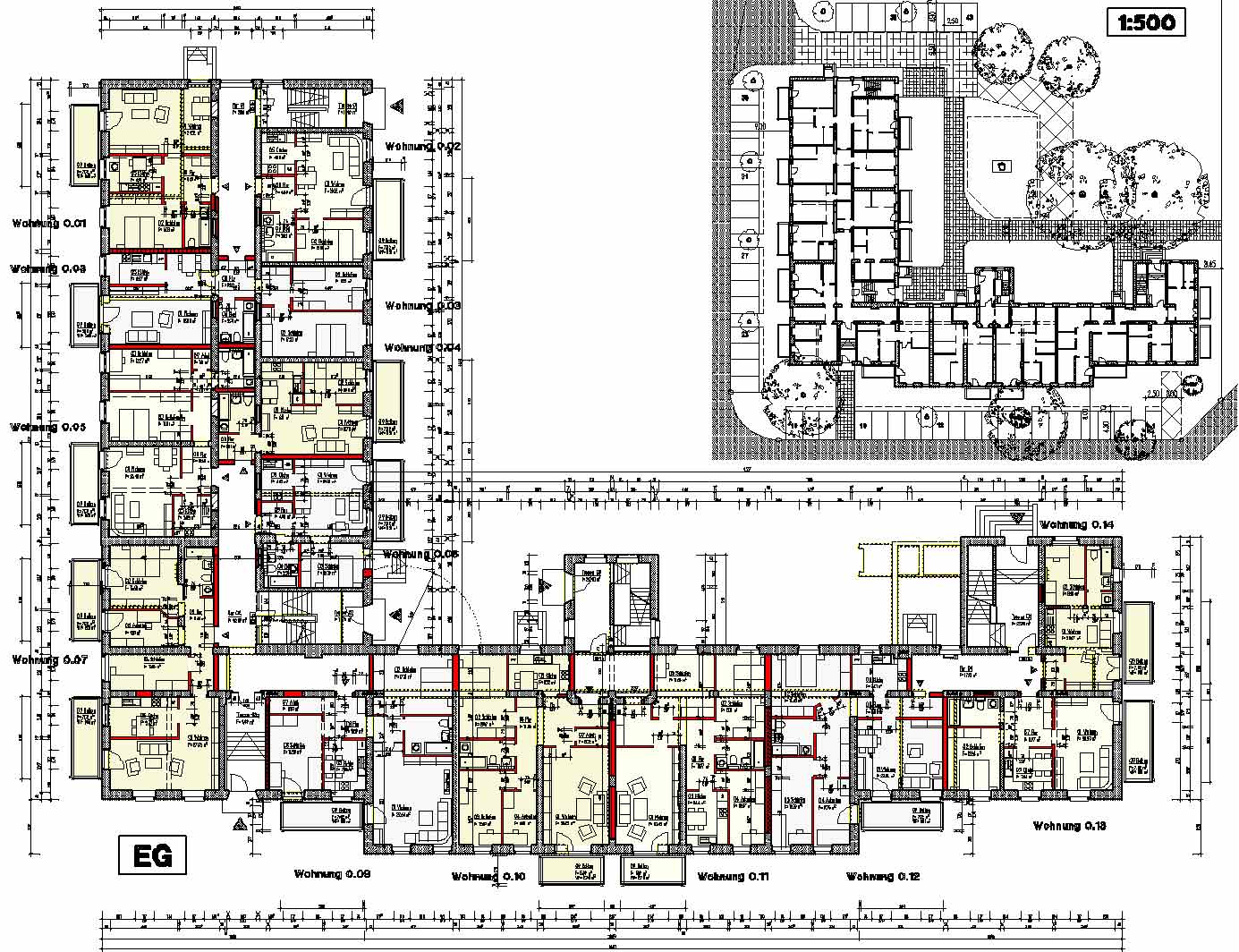 Documentation of all floors. All levels scaled down to fit onto one sheet. Good for meetings.
Floor Plans (1.1 MB pdf)