Accountant's Office Building
A new office building for a large financial society with 220 employee. I did the design developement and documentation.
Treuhand Oldenburg
Content:
It was the design of Mr Selugga. I only did the documentation for it.
The walls are based on a modular system and allow a fast change of the size and layout of the rooms. In fact rooms have been rearranged since the completion and the concept proofed viable.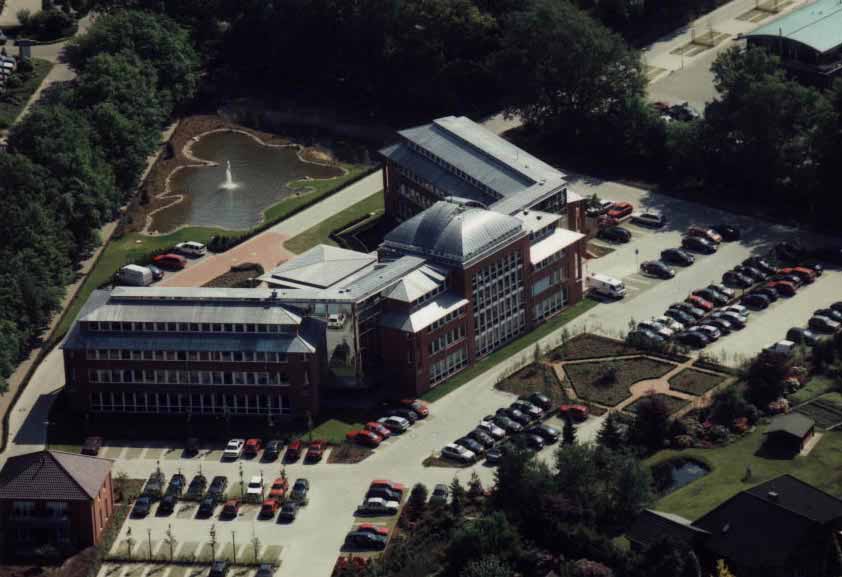 We had to rotate the building as a requirement of the councel's master plan. Originally it was aligned to the main road.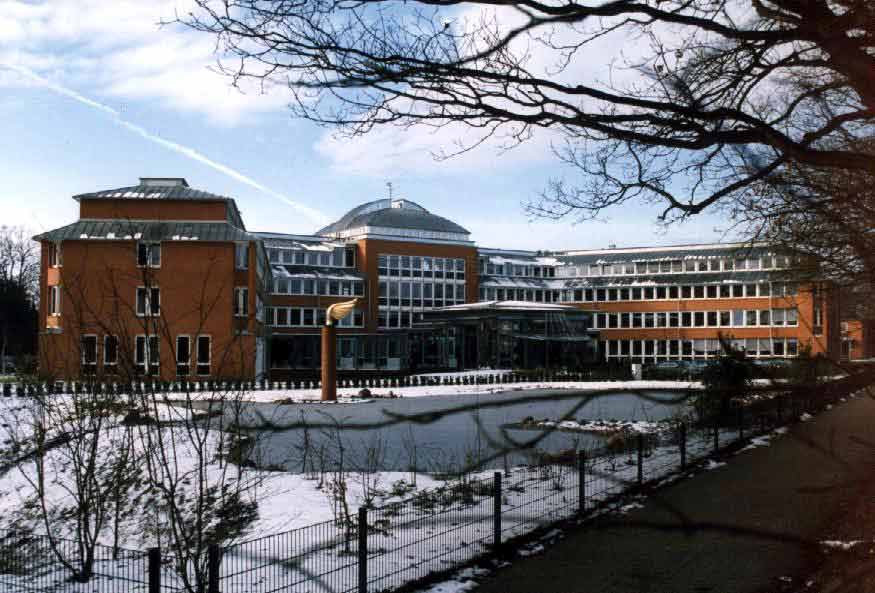 The main entry building.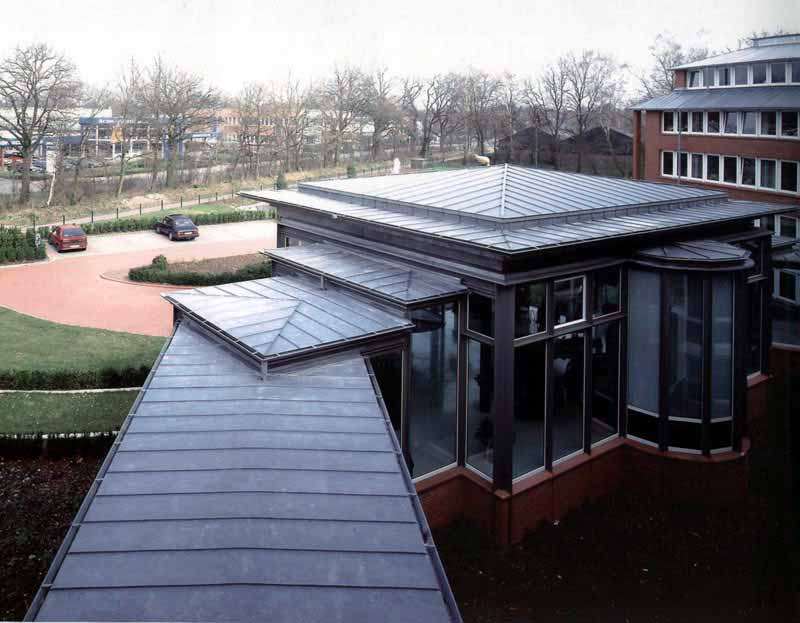 I always tried to develope a building as a 3D model in CAD. This is a pretty complex example for the use of the 3D capabilities that were built into Allplan CAD. This is all built to scale and most of it is just a 3D version of the 2D documentation drawings.
The client apprechiated this very much. For every big meeting we gave them a new render from a different angle or part of the building.
This also helps to identify problem areas before the building's construction begins.