Innovata Office Building
The building where Hüppe+Partner had its office located on the first floor.
The building had been built in several stages and styles and needed another extension. I designed a final solution although only the top floor of one wing has been built so far.
I did the design, detailing and documentation.
Completed Top Floor
The top level had to be constructed while the existing office still had buisiness as usual.
The timber framework construction was prefabricated and errected in a few days. The new roof then was sealed within a week. We did precaution for rain but luckily there was no rain in during week.
Everything was finished within 2 months.
Hüppe und Partner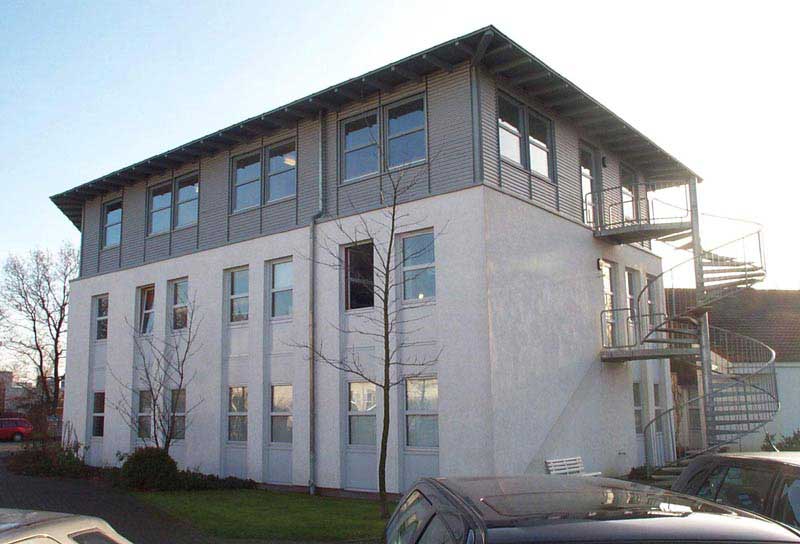 The walls are covered with aluminium panels and framed with zink metal profiles.
Note that the gutter is a bit inside the roof and not visible from the outside.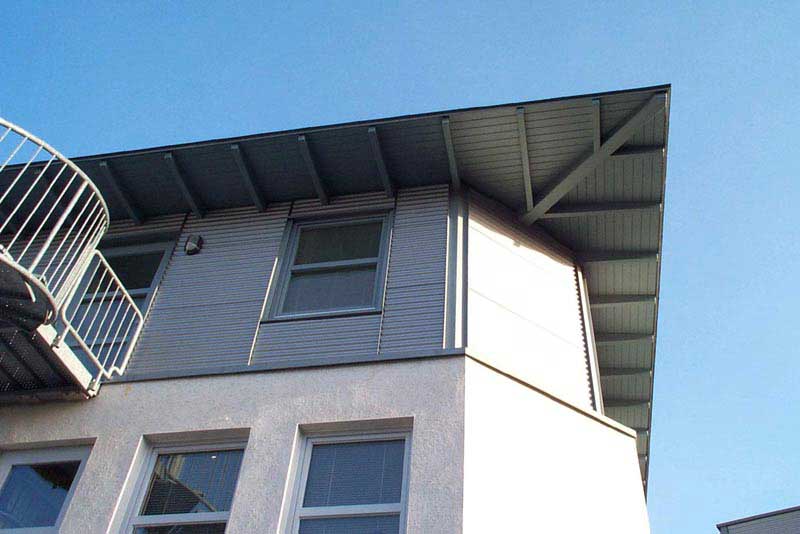 CAD Render
A render using our CAD software to demonstrate how the building would look like when two stages would have been completed.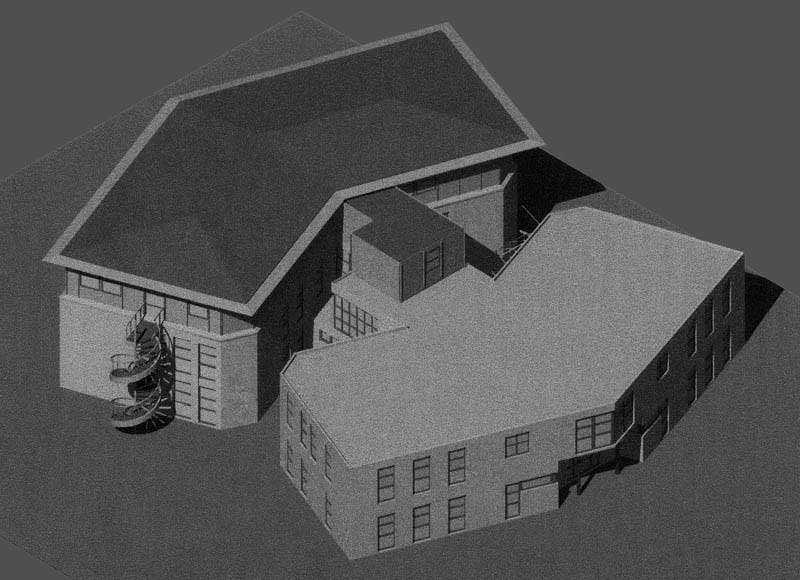 Blue prints
I decided that it would be better to show all details in 1-20 scale. This is the cut.
Detail D-01 (235 kb pdf)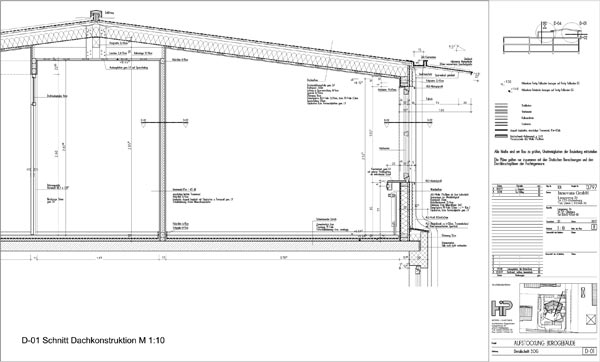 The main stairway needed to be extended to the new floor. I would have prefered are more generous solution but the budget didn't allow more.
Detail D-05 (200 kb pdf)