Stradbroke Island Trip
We went for a "surftrip" to Stradbroke Island just off the coast of Brisbane.
Ferry
Brian and Ludo on the ferry. It takes probably 2 hours all together to get to the island.We rented this house for the weekend. 100m away from the beach.
The house on google maps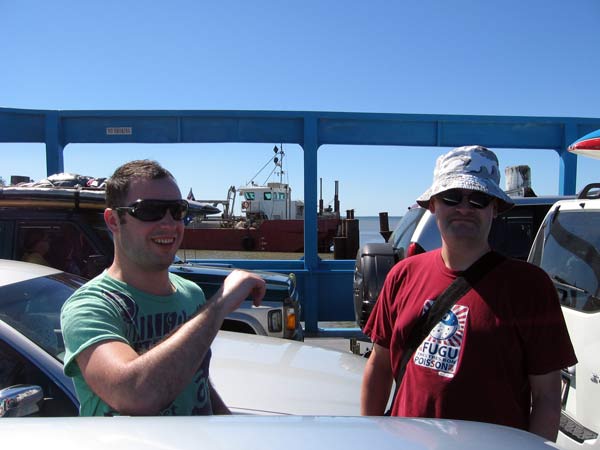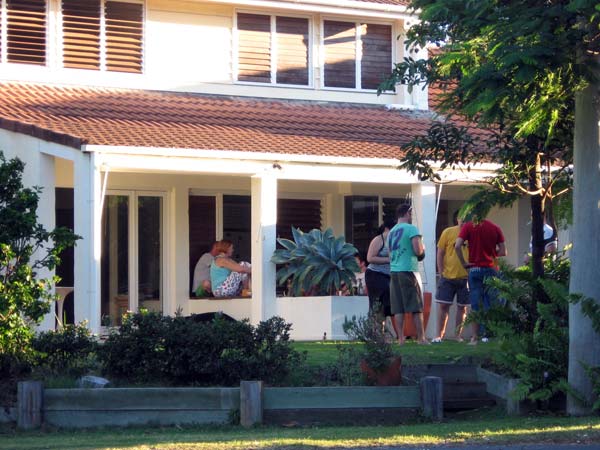 Cookaburra
He didn't mind a few chips. Although he had to kill them before he took a bit.
Watch the video (9.7 MB avi)

Usually they are not that friendly.