Cottage Village Apartment
A retirement style cottage. The interactive walk through application has a great number of interactive choices.
Interactive Walk Through video recorded in 1080p on a i7 PC with a 1070 video card.

This interactive application features a long list of variations for appliances and wall and floor materials.

It can be used with a simplified control scheme using only the mouse for movement, selection of material, or appliance choices. Helping clients that usually do not use the computer a lot.

It can be streamed on a low spec laptop, tablet or phone.
Living Area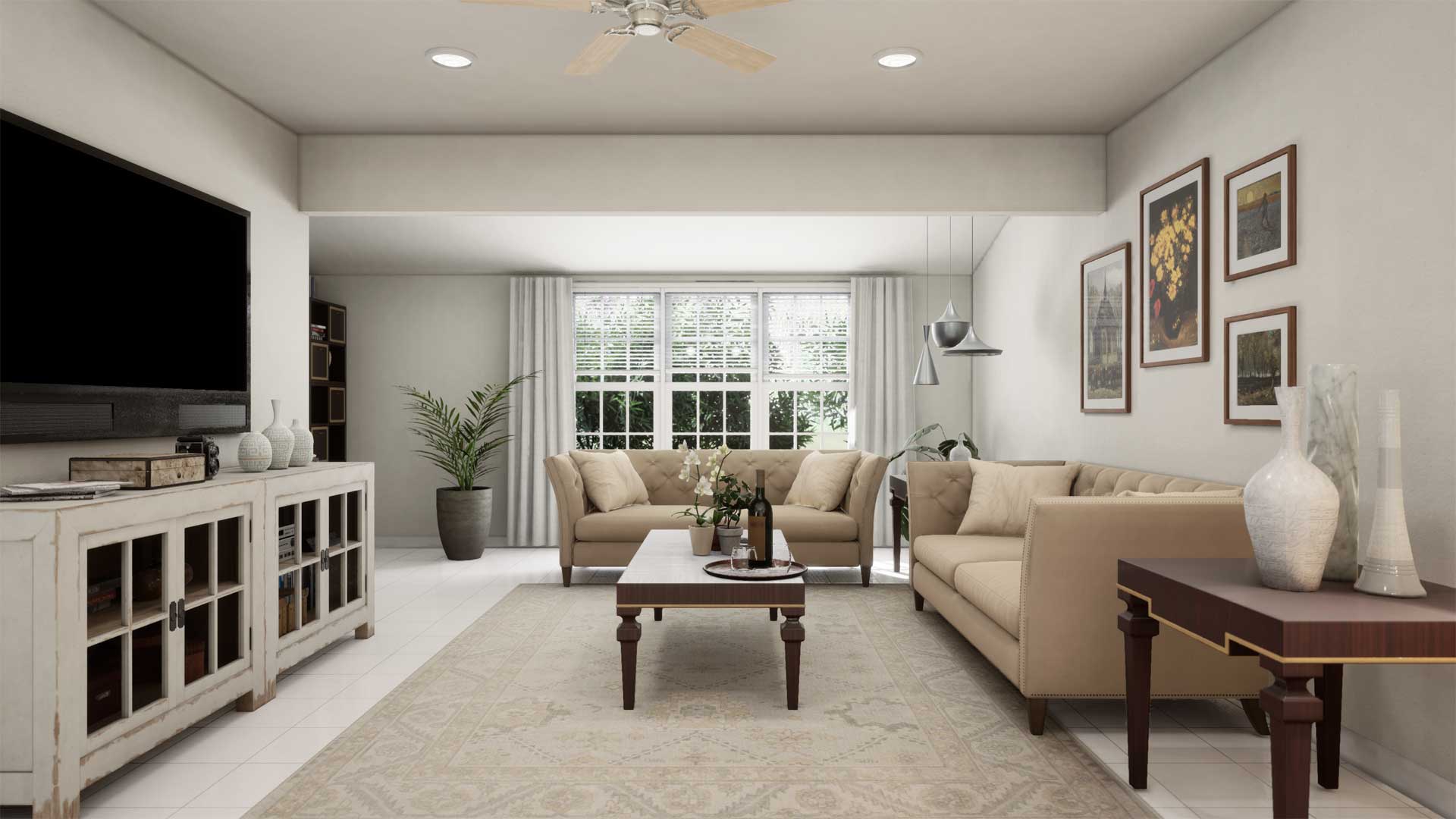 Bedrooms