Biking Around The Lake

Images from my regular weekend bike tours around the lake.

Bilder von der Radtour um den See die ich fast jedes Wochenende mache.
Around Lake Burley Griffin
Bike paths are everywhere in Canberra. This is one of the paths that lead around Lake Burley Griffin. Bike riding is my new main hobby right now.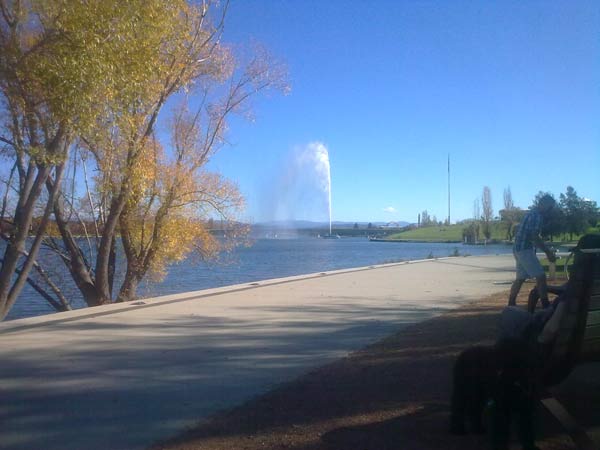 National Carillon
A bit further away is the Carillon. A gift from the Brits. It can be played by live players and sometimes I stop by and listen for a while. There is a cafe there as well.
Wikipedia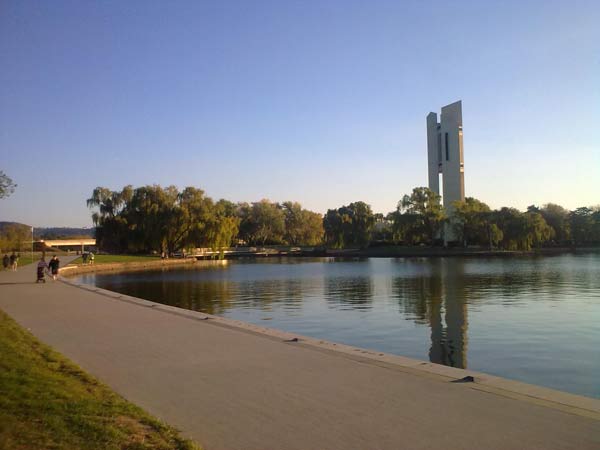 A typical wide open sky image from the area here.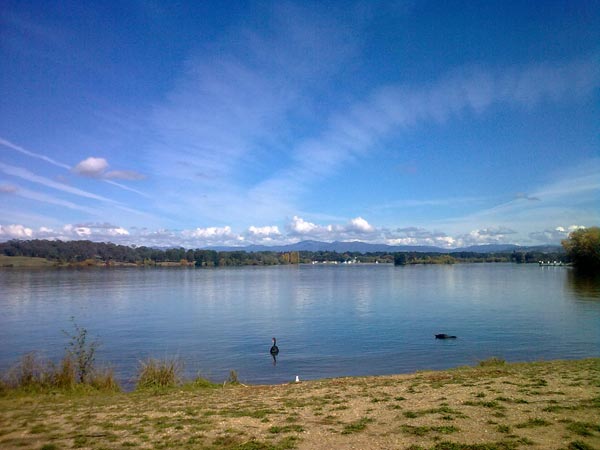 The trees flower along the lake at the museum and gallery district.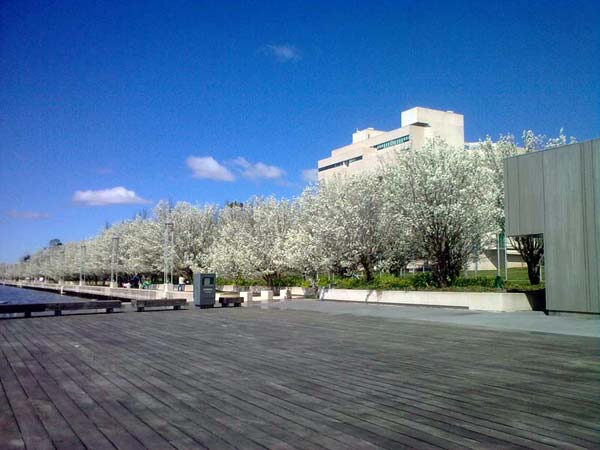 I usually stop here at this cafe. There are not many pit stops available on the route.

My bike can be seen leaning on the tree. It is a Gian Yukon.
Giant Australia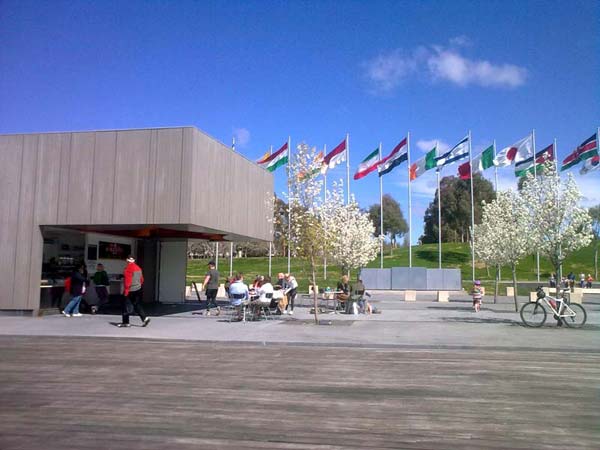 Panoramic view of the lakeside not far from the parliament house.

Debris from the flooding carried into the lake is littering on the beach.

A meeting of owners of old Jaguar cars at the other side of the lake.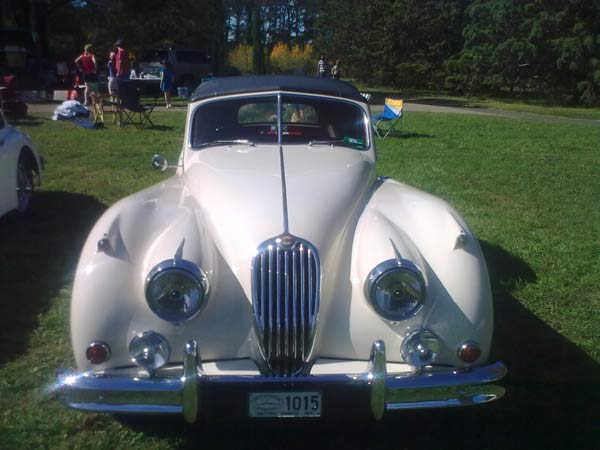 A Triatlon competition is happening while I am riding along. They switched to their bikes here and I felt like a snake.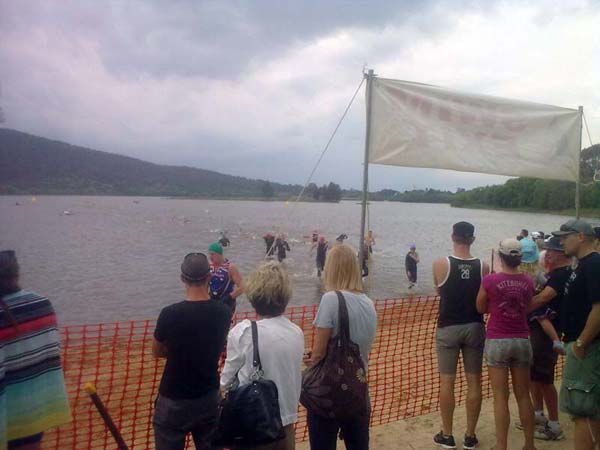 Ok, now the dam is spilling.

We had a lot of rain. For the year it is already twice as much as average and for december it is 5 times the average.
Further down the floodway.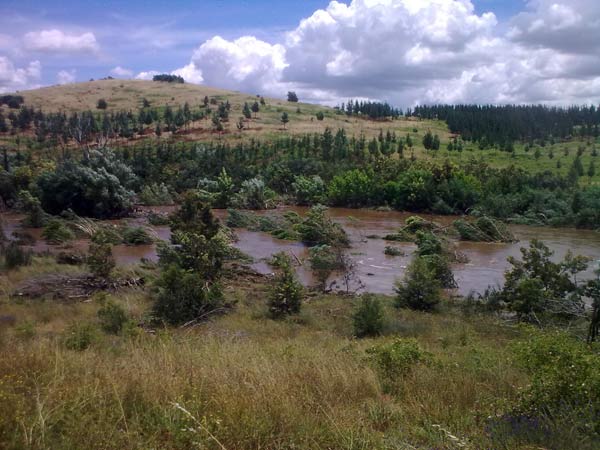 Black swans
A common sight on the lake. At this spot people seem to feed them. So there is a lot of them.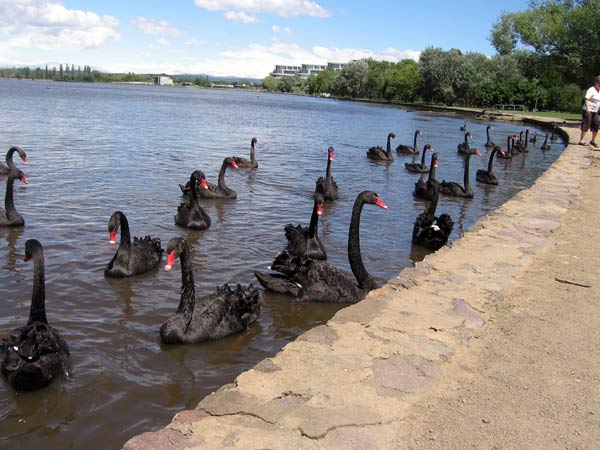 An ugly dug or is it a swan chicken? - Who knows..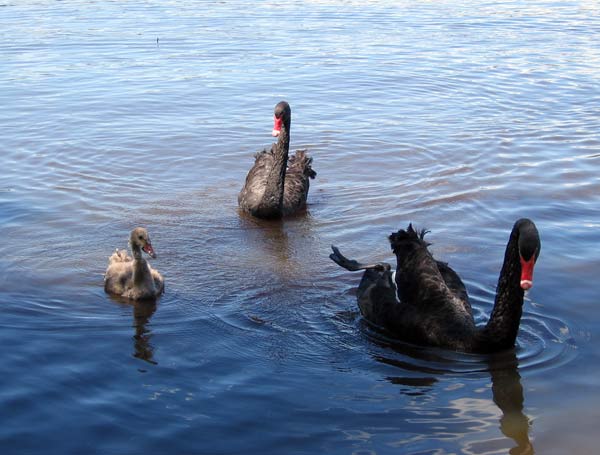 They are not really shy.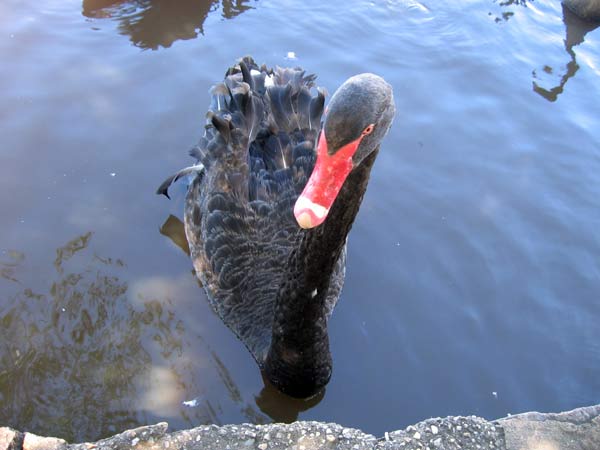 Winter wilderness. 90% of the way is a path like that.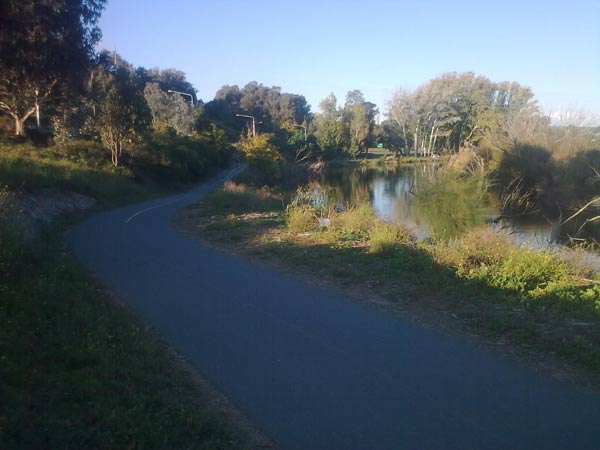 The same path. It has been damaged by the heavy rain.

The council tries to block it off but cyclists just push the barrier out of the way all the time.
Debris has been swept into the lake by the floodings up stream. Usually there is no debris in the lake.