Competition St. Pauli Stift, Bremen

This was a competition our office participated in 1994. I did all the drawings. The idea came from Mr. Helmut Winter.
These versions of the drawings were printed scaled down to A3 and then scanned on a A4 scanner. Sorry for the bad quality.

Baulückenwettbewerb St. Pauli Stift Bremen Neustadt
Content:
Parcel with ground level
Elevation and 1st level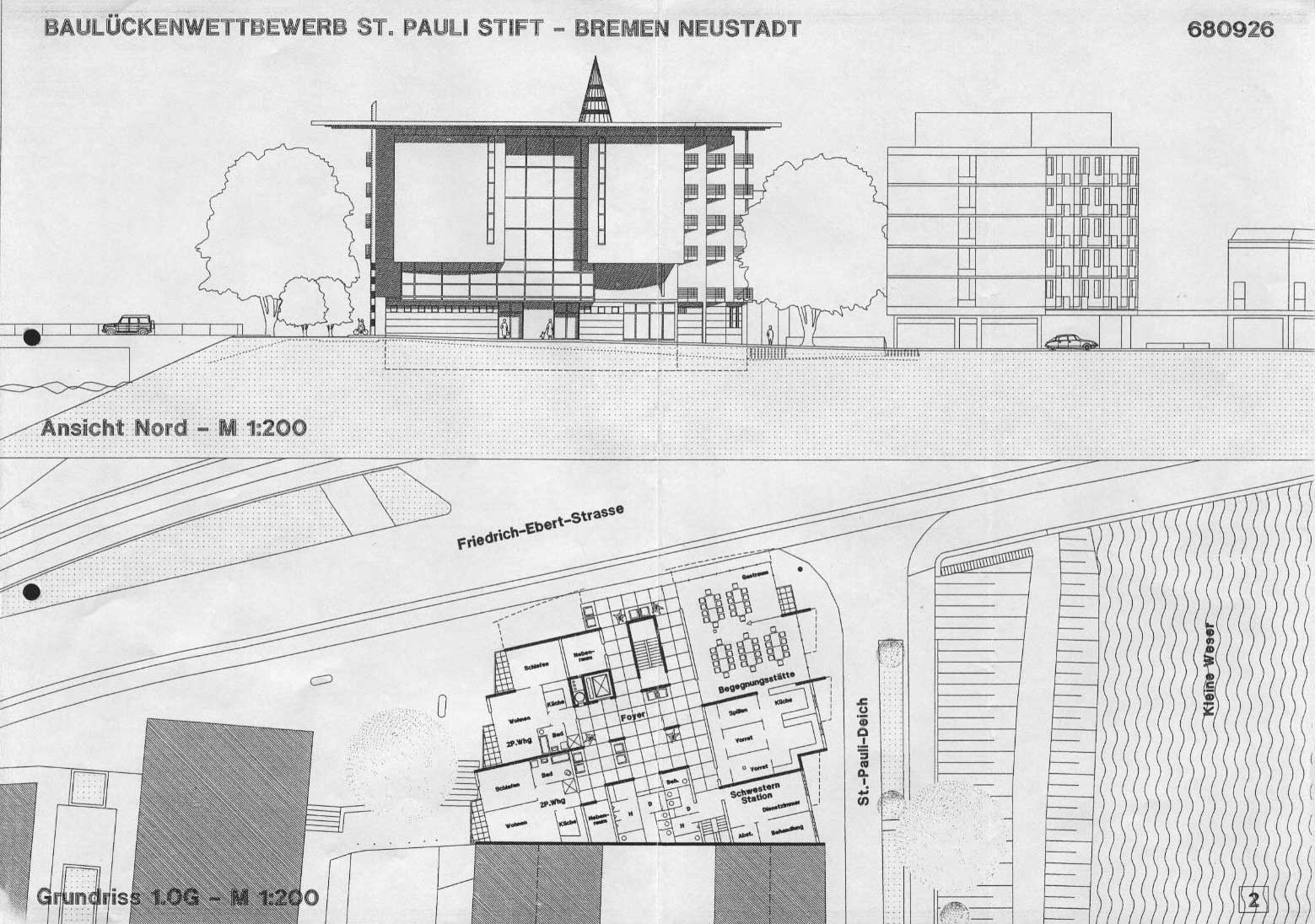 floor plans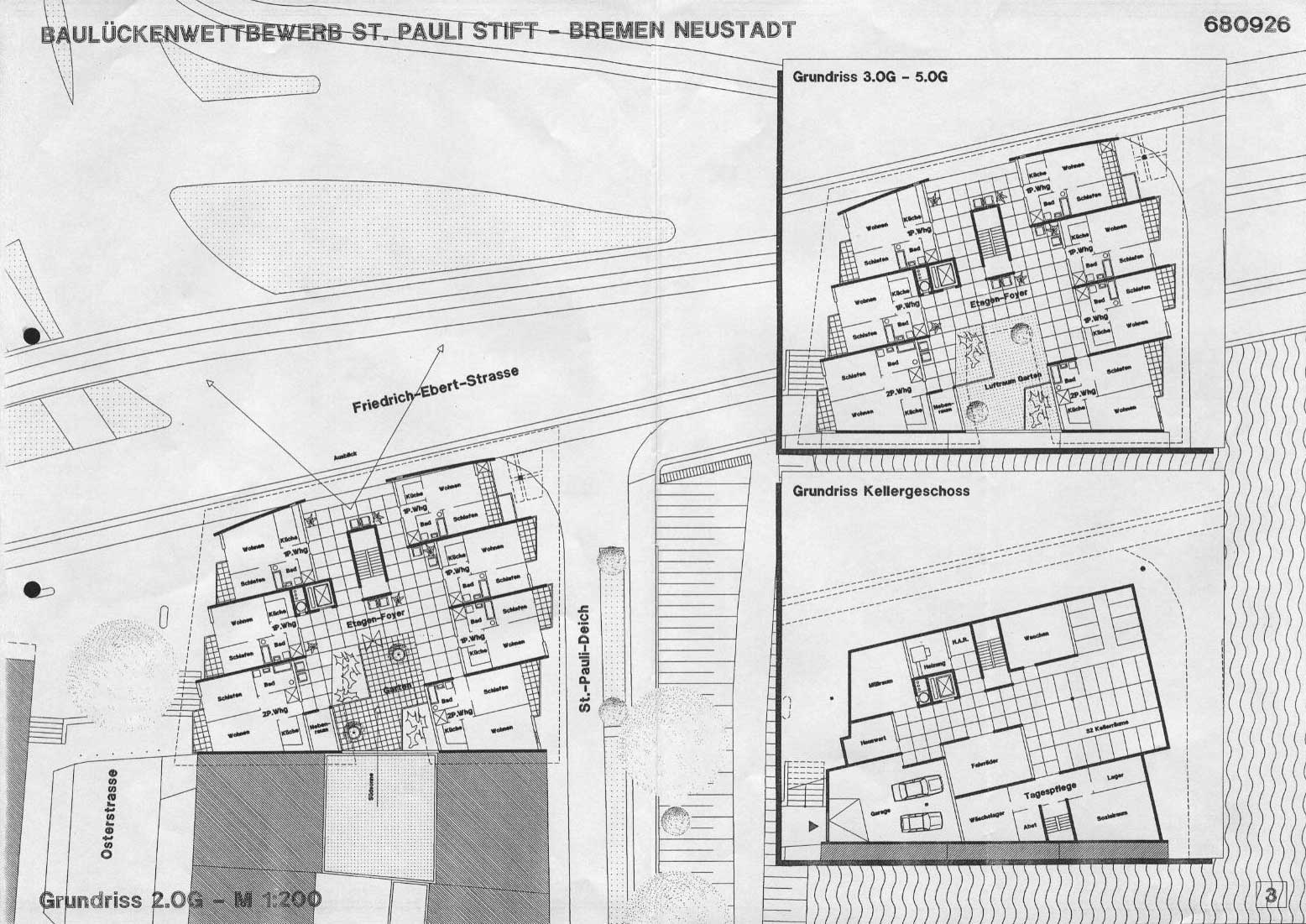 Elevations and cut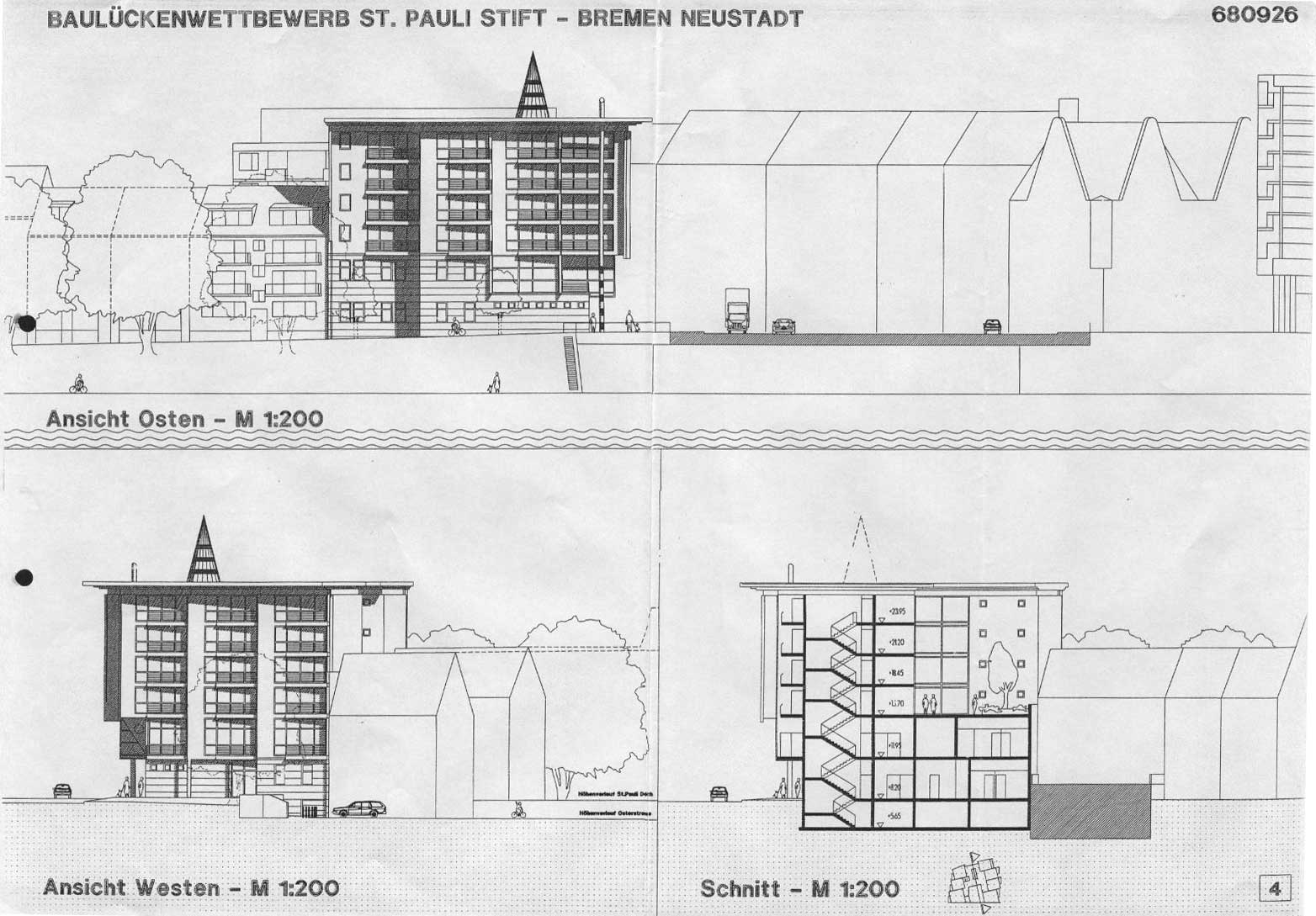 Animation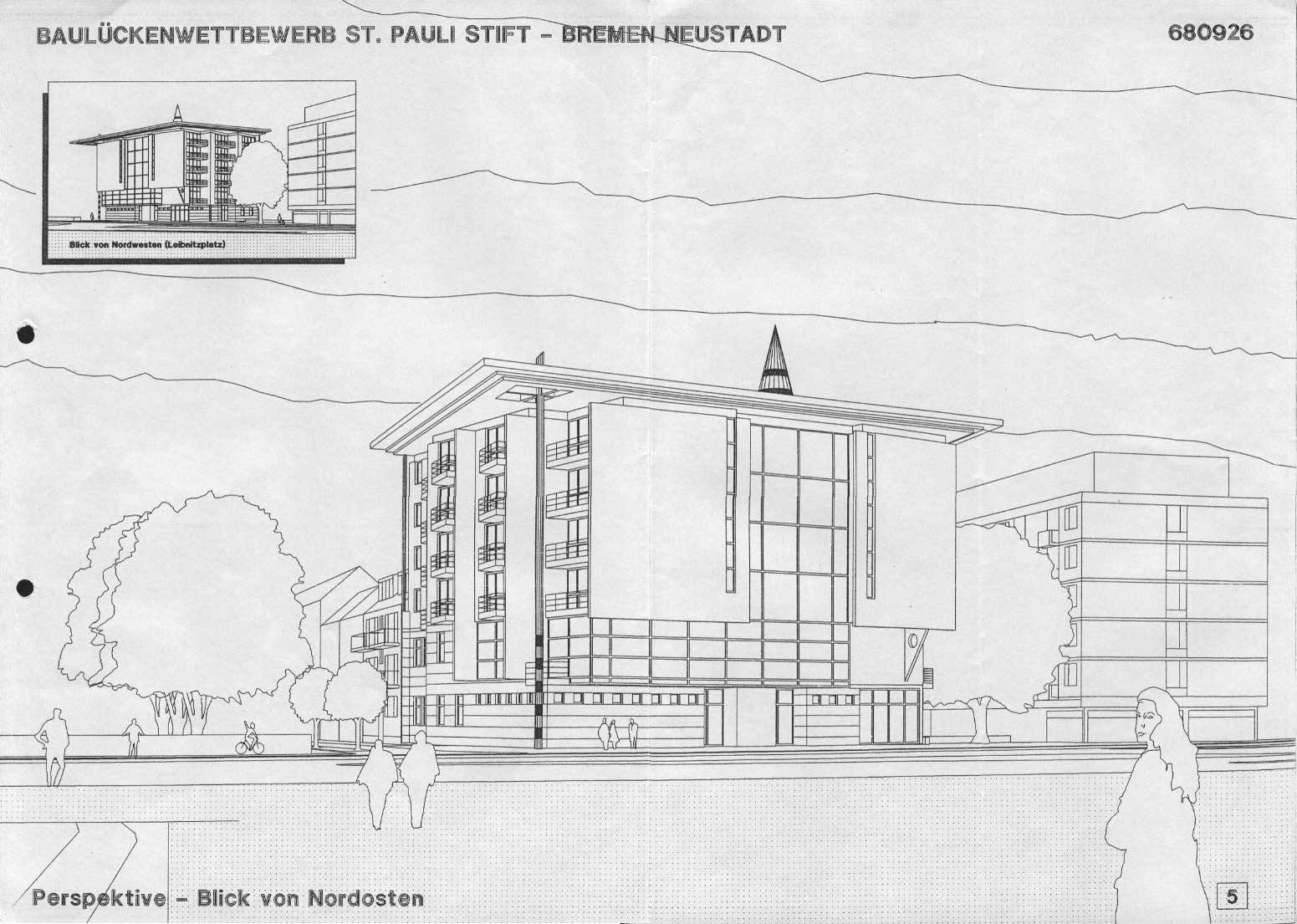 Systemic layout.