Carrington Road - Entry Roof
A small project for the design of an entry roof.
Video
A short video walking and flying around the virtual entry roof. This is supposed to show the general appearance of the roof and how it connects to the existing building and the path underneath.

Artist impression - needs to be approved by an engineer.
Download App for PC (1.1GB)
Side View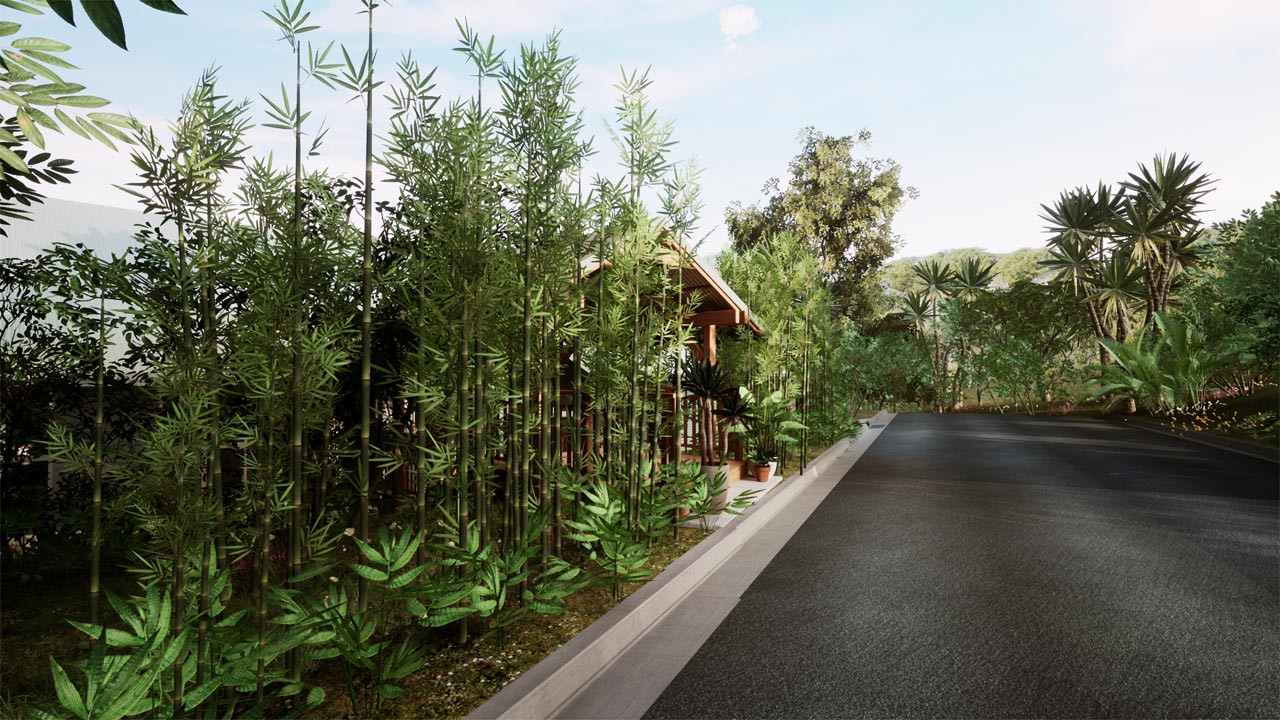 View from hill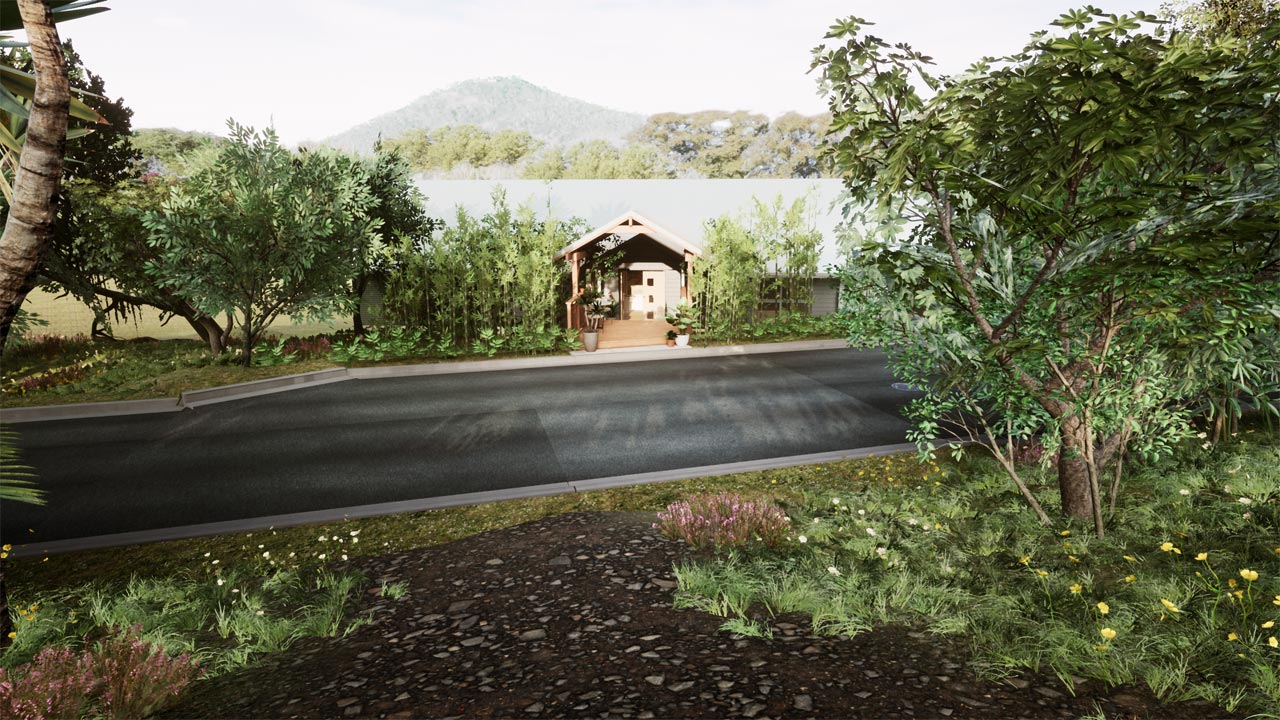 This is an artist impression. All details need to be checked with an engineer.
Roofs should overlap about 700 mm.

Entry roof height is about 700 mm higher than the main building roof over the entry roof. Measured vertically metal sheet to metal sheet.

Line up the gutter to the main roof gutter so water from the entry roof can be directed into existing roof gutter.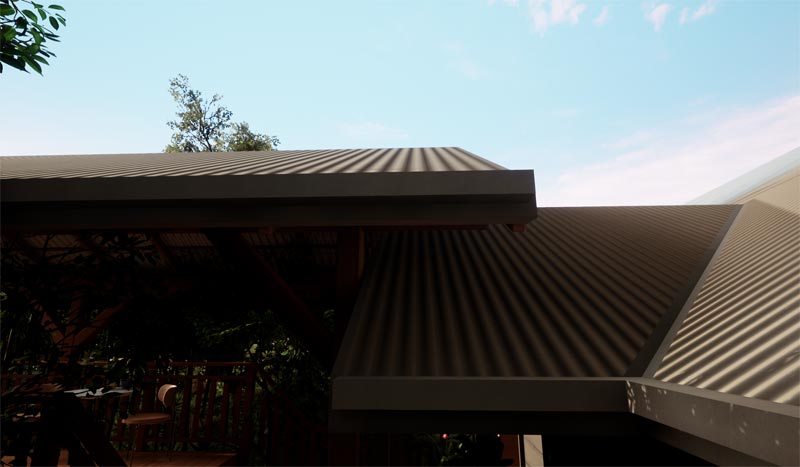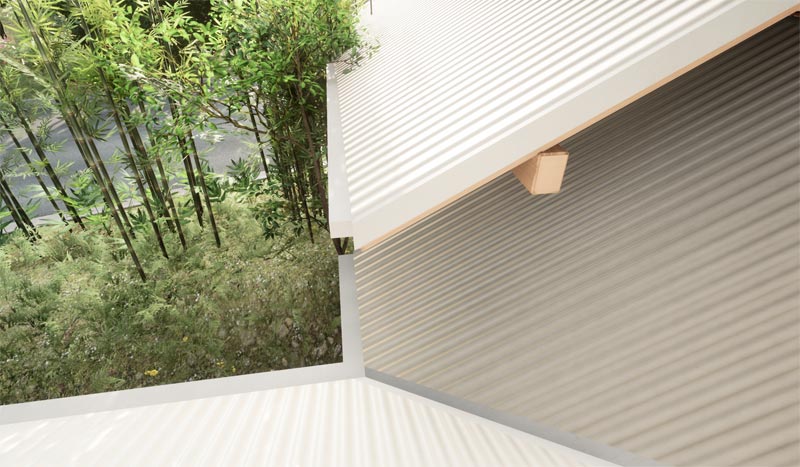 Seen from the main roof.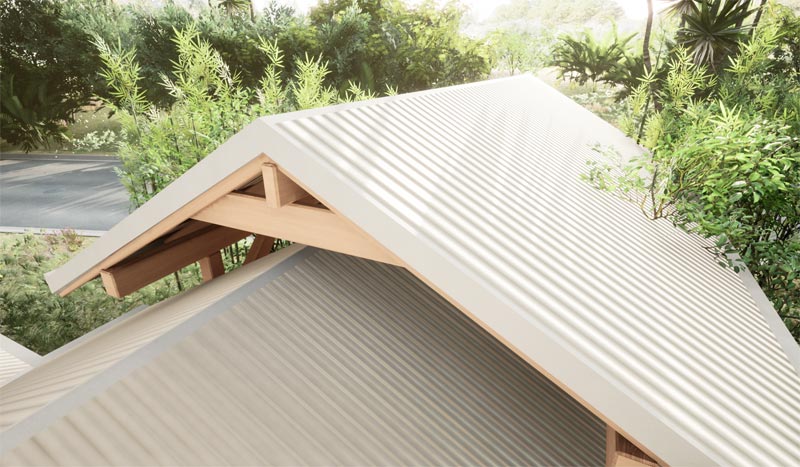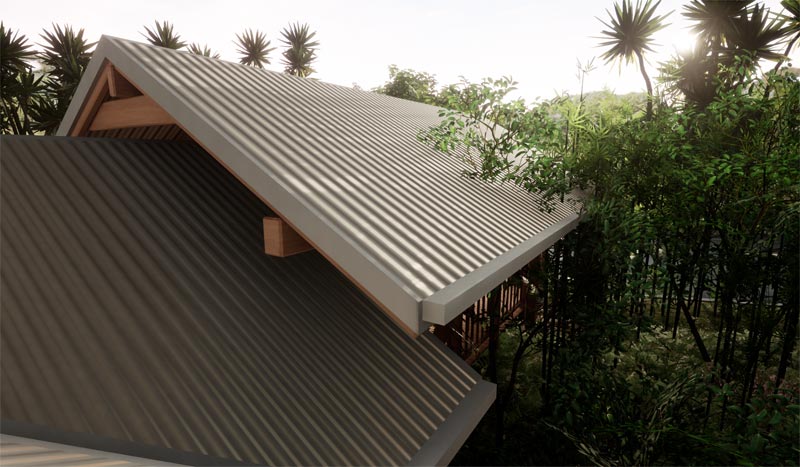 Roof structure seen without metal sheets.

All details need to be checked by an engineer. Wood sizes are over-scaled on purpose. Please check back with Walter if using different wood sizes.