Cliff House Interactive Demo
A dream house on a tropical cliff. A fantasy designed and animated using unreal engine 4.
Download and try for free with the link below. A mid class PC is required. A dedicated video card is recommended with 2 GB video memory or more. It may not work otherwise.
Download (2 GB Win64)
Walk-through recording
A video recorded while playing (walking through) the stand alone version of this project. No additional software required. You get an app that should run on any decent PC with a mid class video card.

It comes with an interface to switch individual materials for objects (or groups), choose from 3 lighting scenarios (day, sunset, night) and 2 colour schemes. There is also a floor plan with real time player position and it lets you jump to every room.
Animation Video
Animation Video of the scene. Lighting is set to afternoon.

This video is rendered in the real time scene at 60 fps in HD 1920x1080.
Web tour
A series of 360° panorama images which lets you explore the project in a web browser.

These are images only. So no other interaction than moving around is possible here.
Living Area
Lighting: late afternoon.
Colour scheme: classic.

Image below shows middle of the day lighting.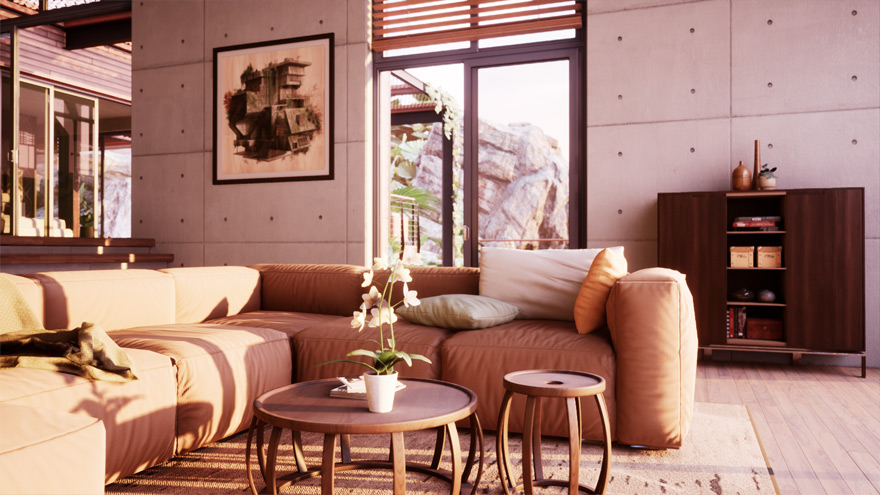 Colour scheme: light oak.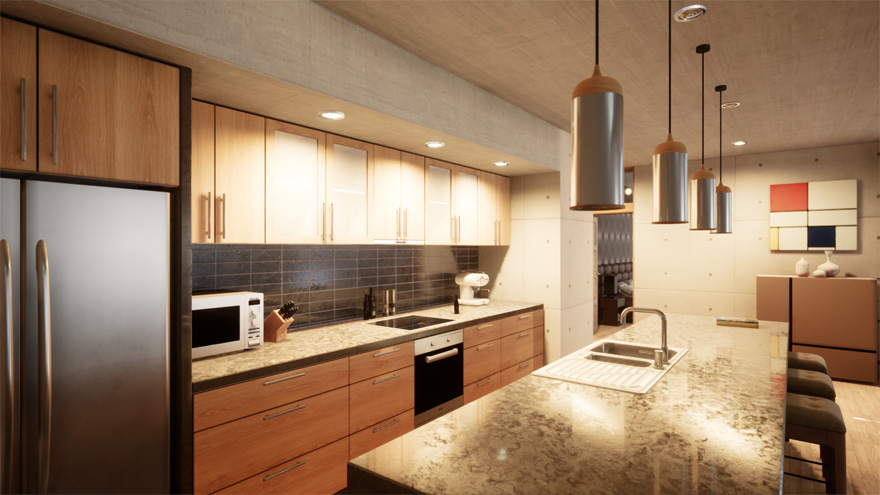 Master bedroom.

Lighting: late afternoon.
Colour scheme: classic.