Static Meshes For Domain 2049
This is a small selection of static meshes I created in 3ds Max for Domain 2049.
I am using modular meshes which can be combined in different ways to set up the environments.
Although I created a few complex meshes like the subway trains I concentrated on creating the background and environmental meshes and left the individual meshes like vehicles or trees to the proper 3D artists.
Content:
Art Style
The retro futuristic art style was inspired by the movie Brazil from Terry Gilliam.
We didn't quite get it right.

Also see some textures for Domain 2049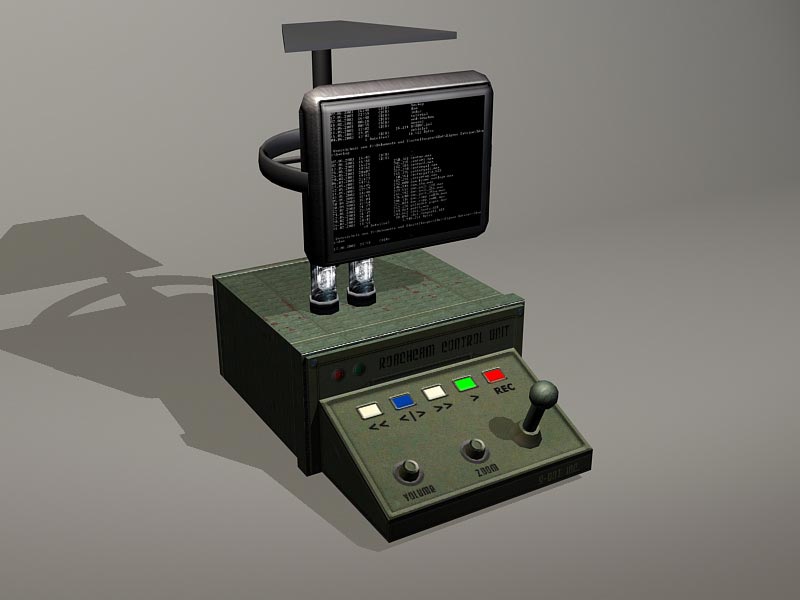 Bioshock put the retro sience fiction style to perfection. This can't really compete with it. It is more level designer art (not as bad as coder art though).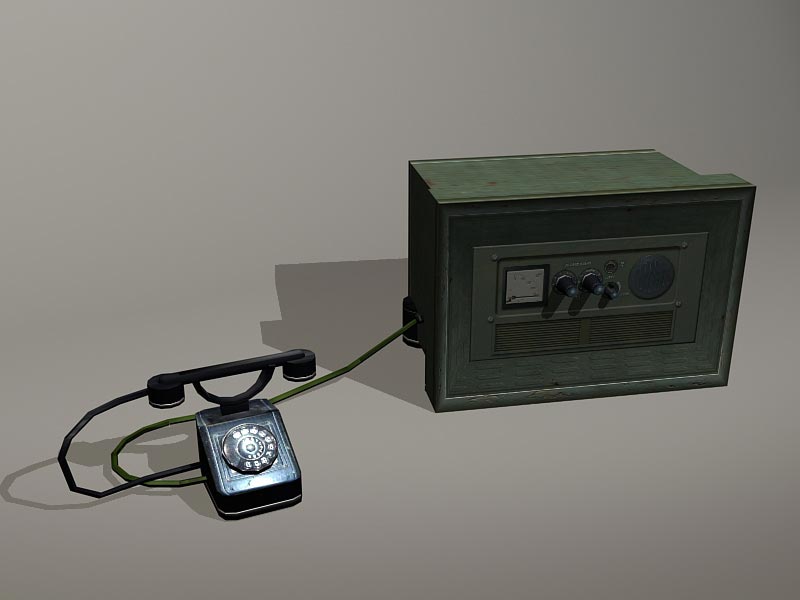 I had to make a mesh out of an image of this cute SOS station of the Munich subway.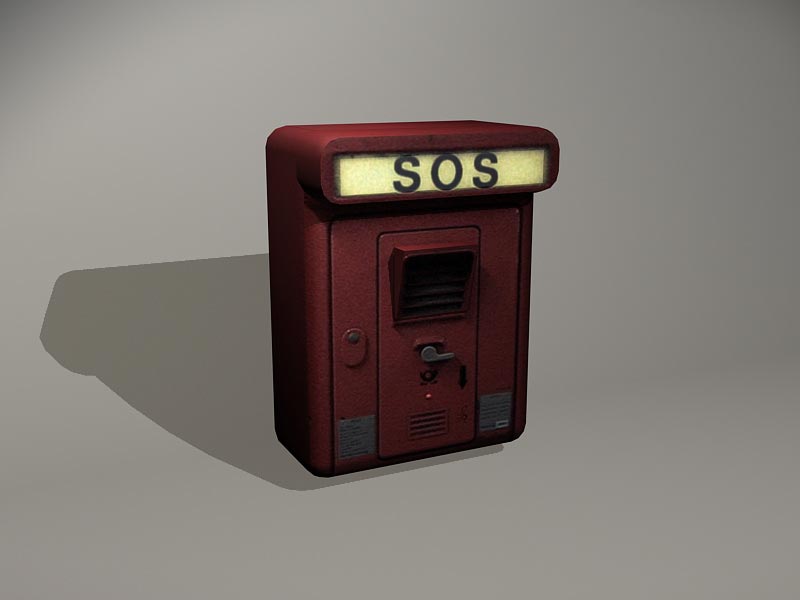 A light with a ceiling support. Works really well in the Aldwych levels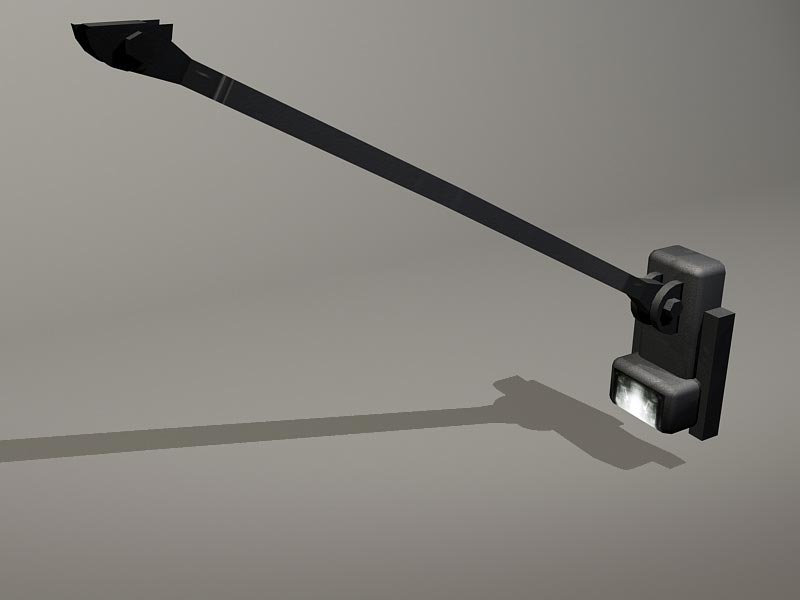 A light in the Aldwych levels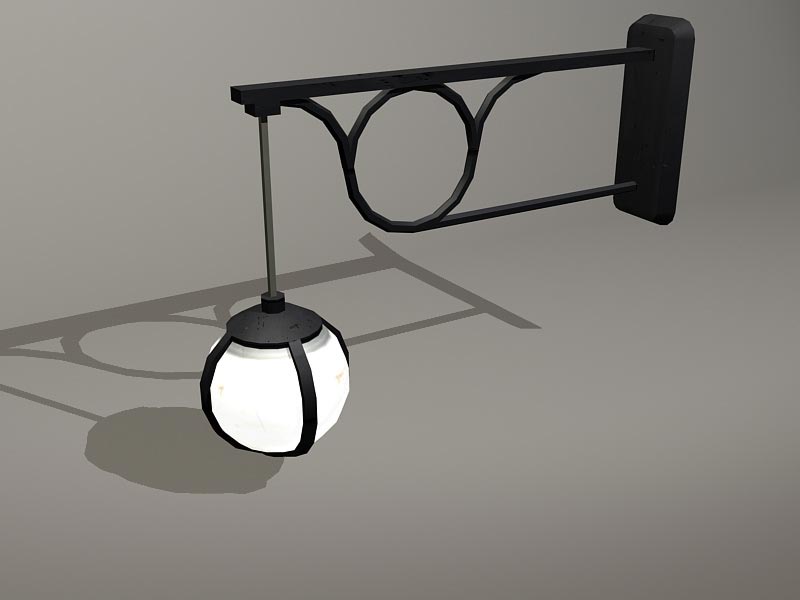 the Aldwych subway. The most complex mesh I made to that date. And it had to be low poly because it was a moving object.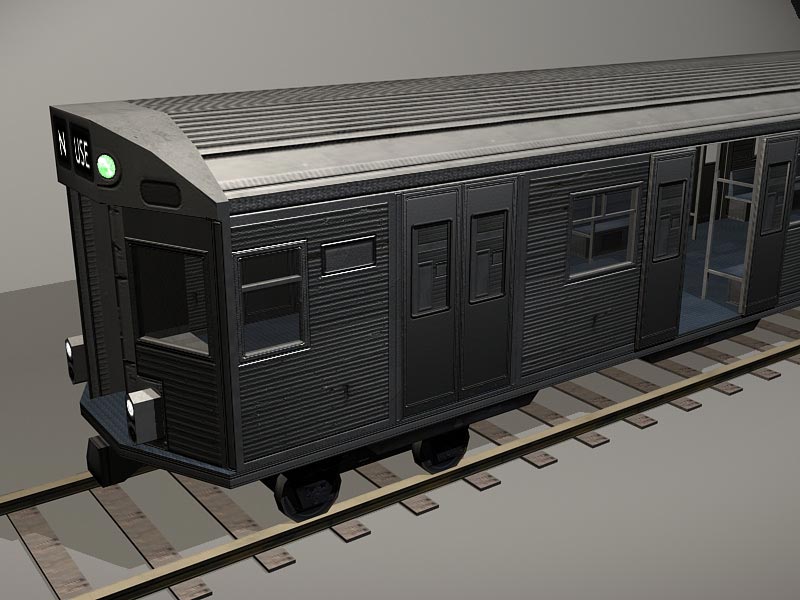 I thought it looked ok for the amount of polygons used.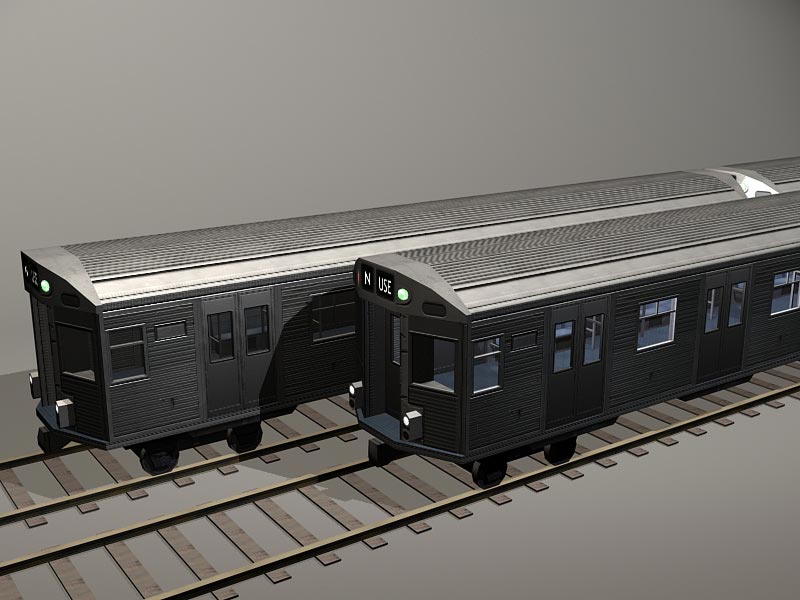 Furniture of the subway platforms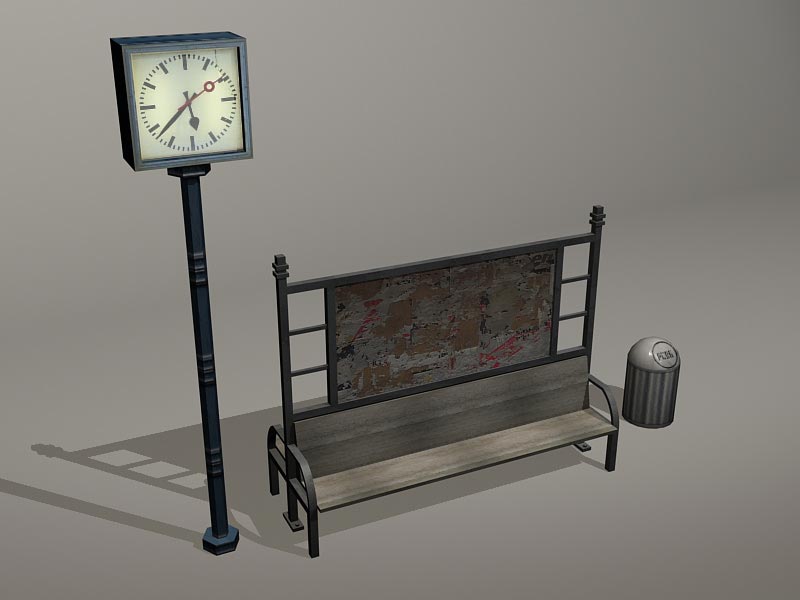 a large protecting roof used in the Ministry level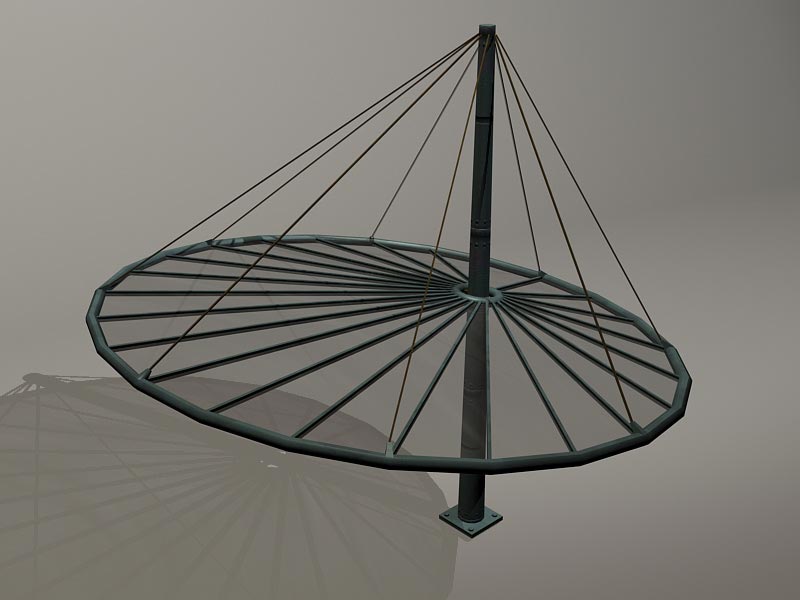 The entry door that could be attached to a standard building module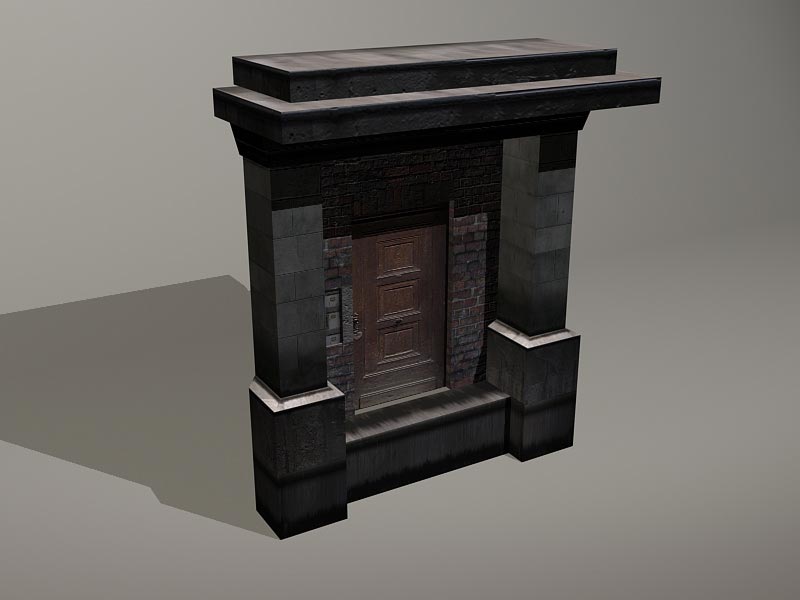 2 parts of the ministry modules
A fountain used in the Aldwych levels