Static Meshes For Stargate
This is a selection of meshes I worked on. Half of them I did from scratch. The other half I modified heavily to look like in the TV show.
Most of them are also optimized for the PS2 console and have a very low polycount.
I did most of the monitor or other self illuminated materials. I used screenshots as a base made while I was watching the TV show.
Content:
Ray made the initial ramp. But it didn't quite look like the one in the show. So I made this version using his materials.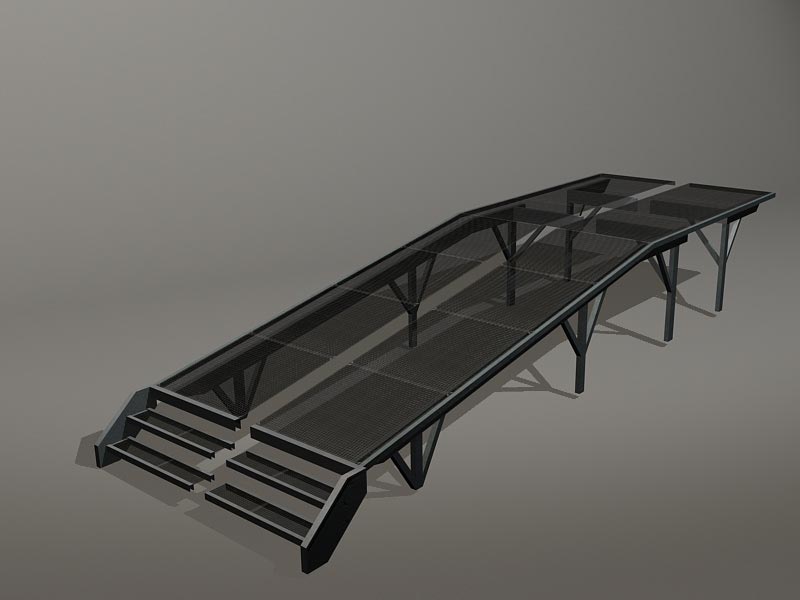 Sonya made this desk.
But again it didn't exactly look like the show so I heavily modified her mesh version.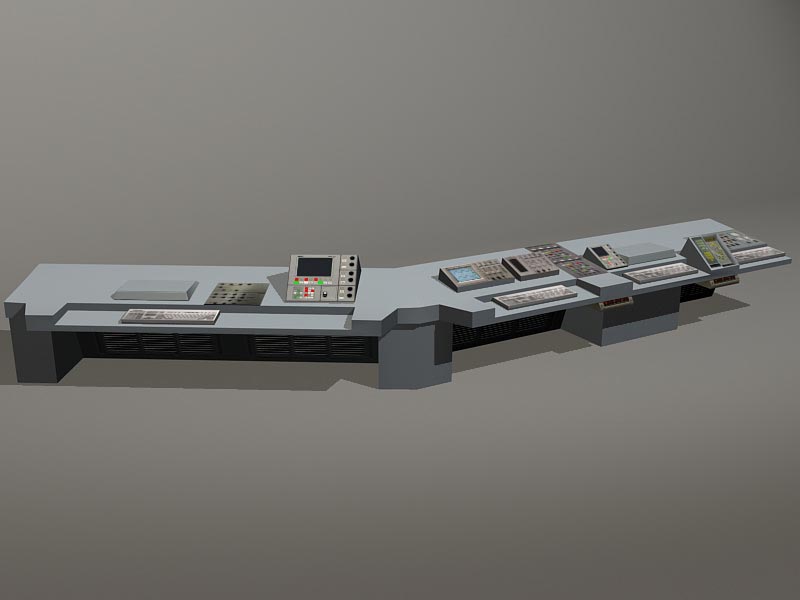 I made this part of the stairs completely from scratch. Three of these parts form the full stairs.
I used my experience as an architect to get it right.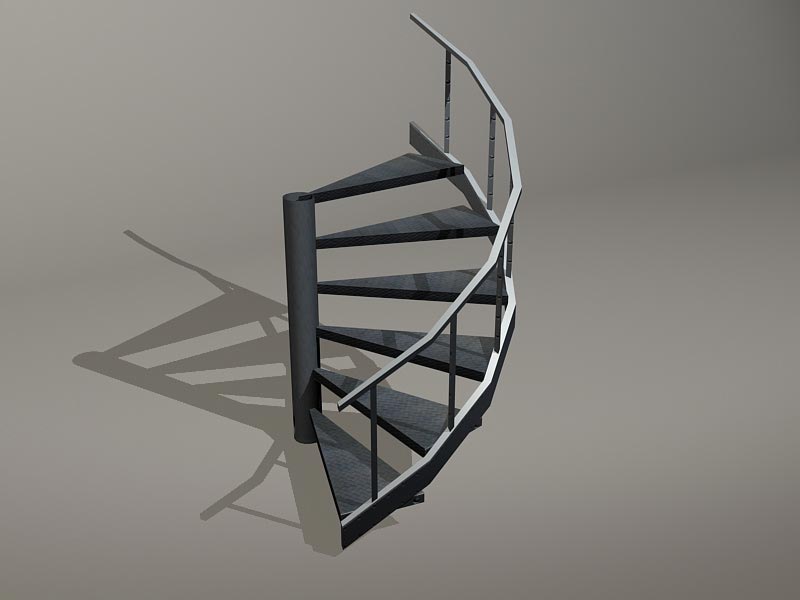 Jamie made many of the modules initially.
This is a variation I made using his mesh as a base.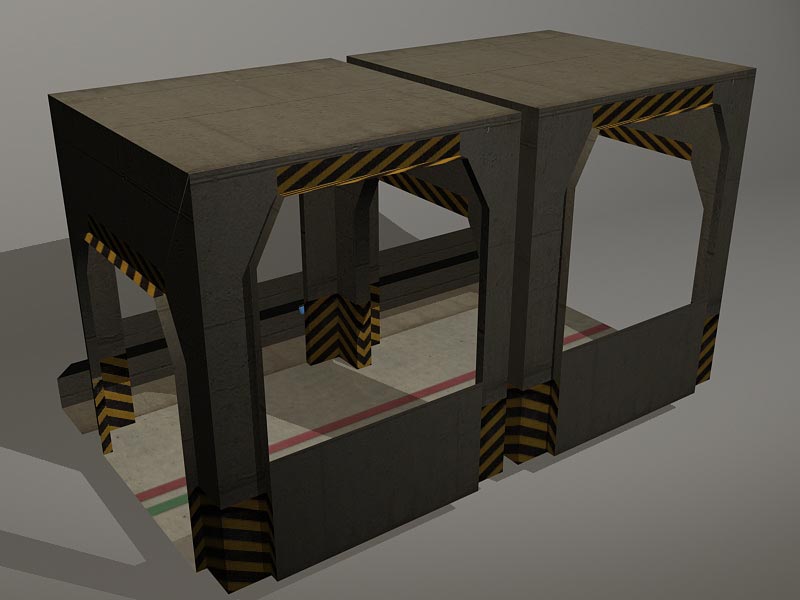 I made this mesh to fit onto the modules we already had to form a 2 story high room inside the building.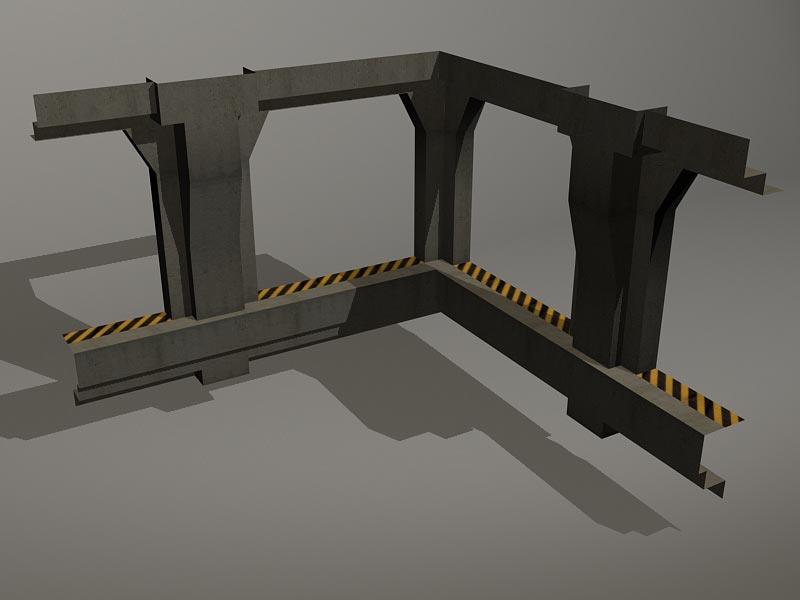 I heavily modified these meshes to look more like the show and to make it possible to swap the numbers on the doors so we could have a different number on each door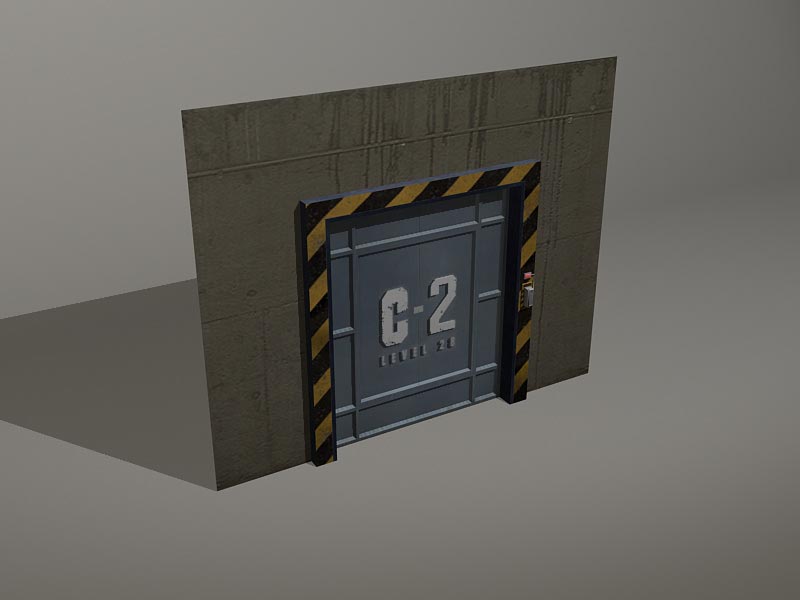 I made that from scratch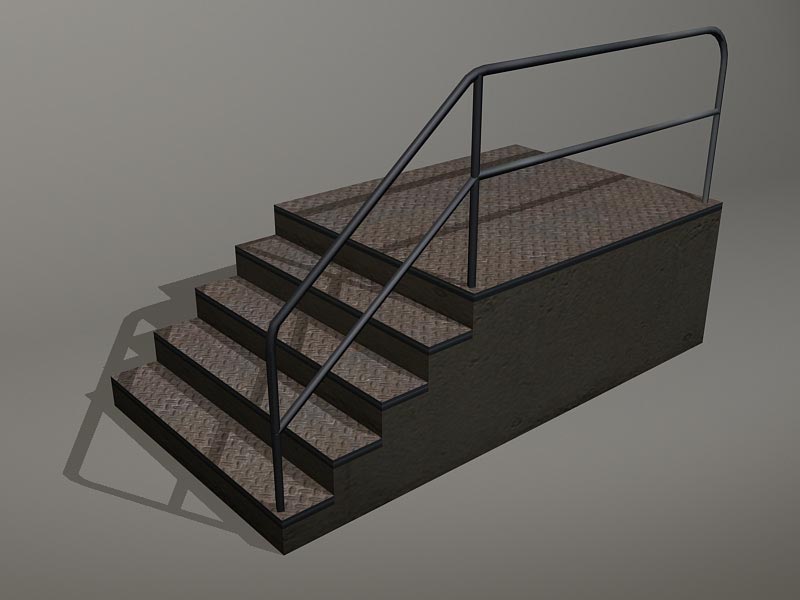 I used existing textures and mesh parts to make these modular pipes. They fit into the corridor modules. There are also straight and corner versions.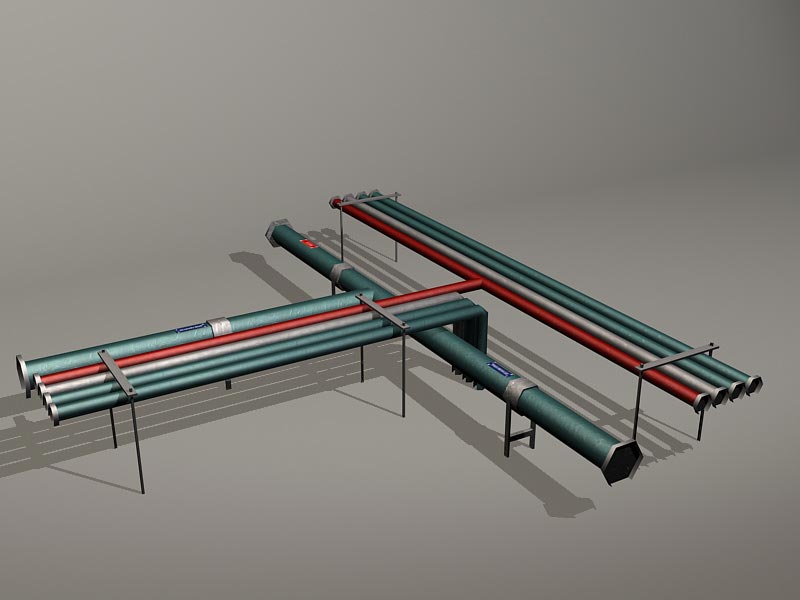 I had some meshes as a base but they weren't made on the grid and were a bit unusable. They didn't quite look right either so I take this as my work because there isn't much left from the base mesh.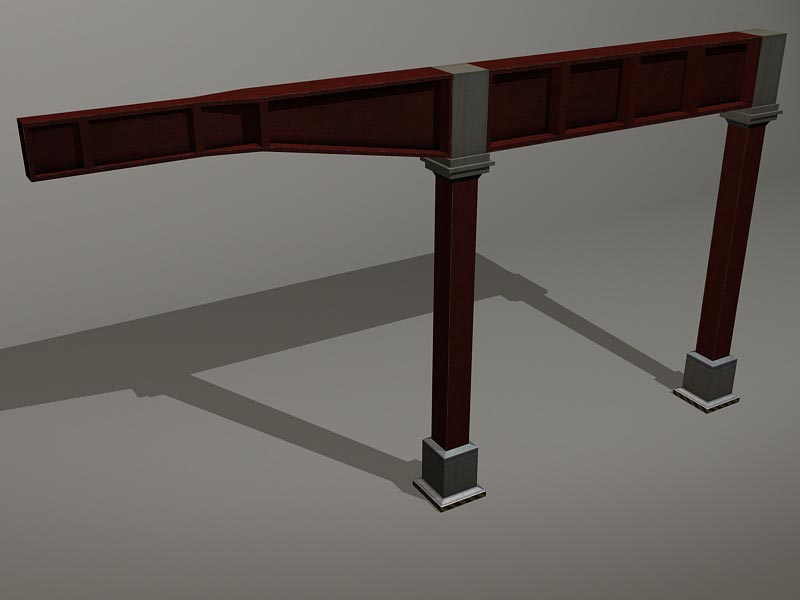 I made these lights. Jamie made the texture I think. We had an on and a off version, depending on the texture we used.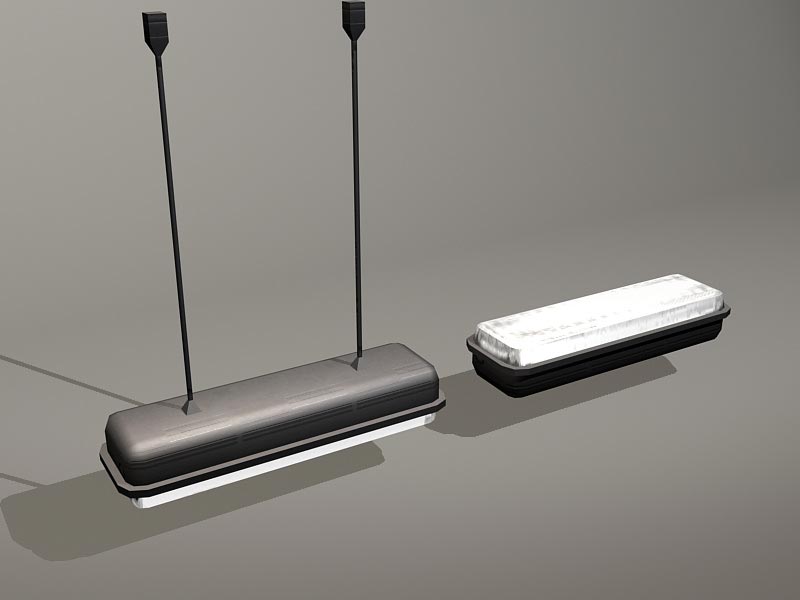 Alfred made 2 or 3 boxes but we needed a lot of them for the storage areas and hallways. So I used his boxes and combined them to have these 2 variations of boxes.
By adding an additional box or swaping textures we could have vatiations. It is just easier to manage having groups of boxes instead of single boxes and it is less expensive because some of the faces could be removed.
If you would walk through the SGC level you wouldn't think that most of the boxes seen in there are just these 2 meshes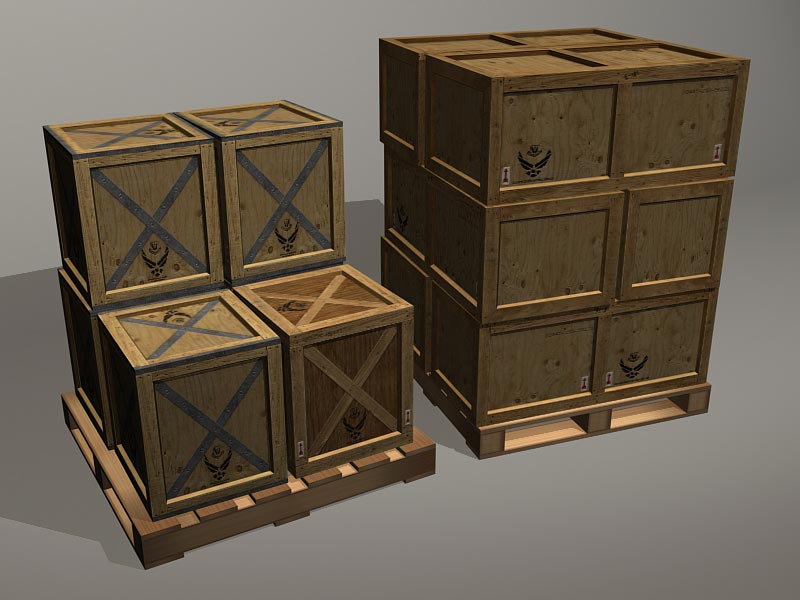 I did most of these furniture myself. It is the PS2 version here so pretty low on polygons.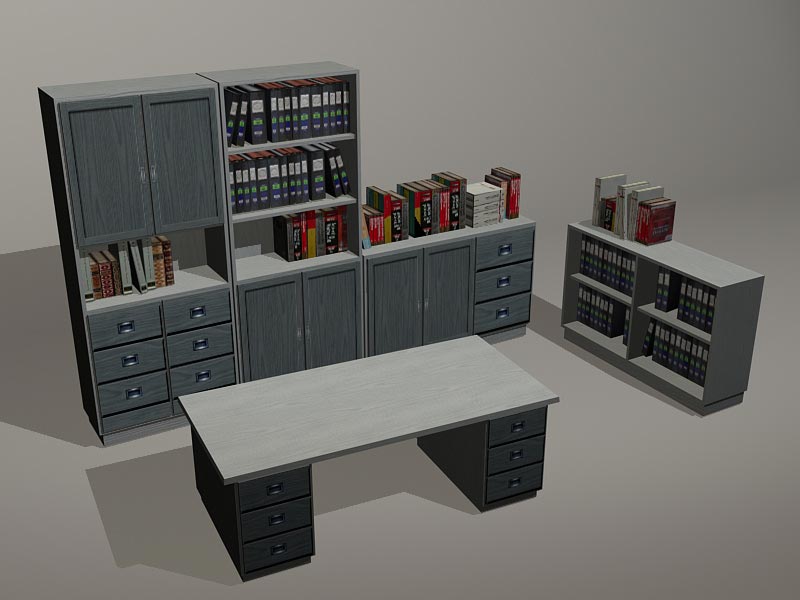 same as above