Residential House
I didn't work on many residential houses. Most of the time we worked on commercial projects or large appartement blocks.
This is a fairly modern design and a new building. There are many details and drawings available for this project.
I only did the documentation for this house.
Front View
This is the completed building.
The design was based on the clients idea's. Another architect from H+P die the design developement and then I did all documentation drawings.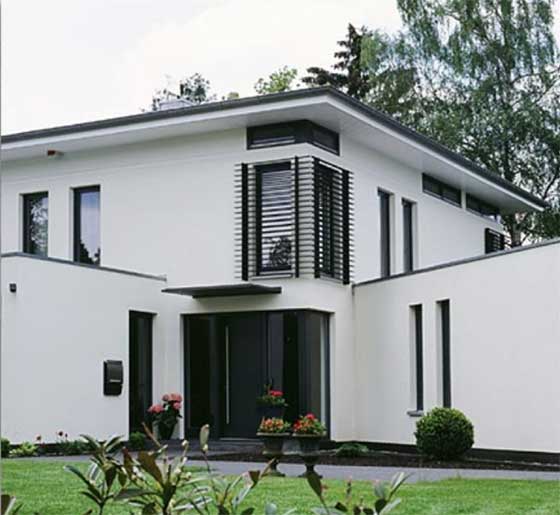 Blue Prints for Documentation
Ground Floor 1-50
The little render in the right bottom corner of the drawing was done with the CAD data. All data was entered 3D.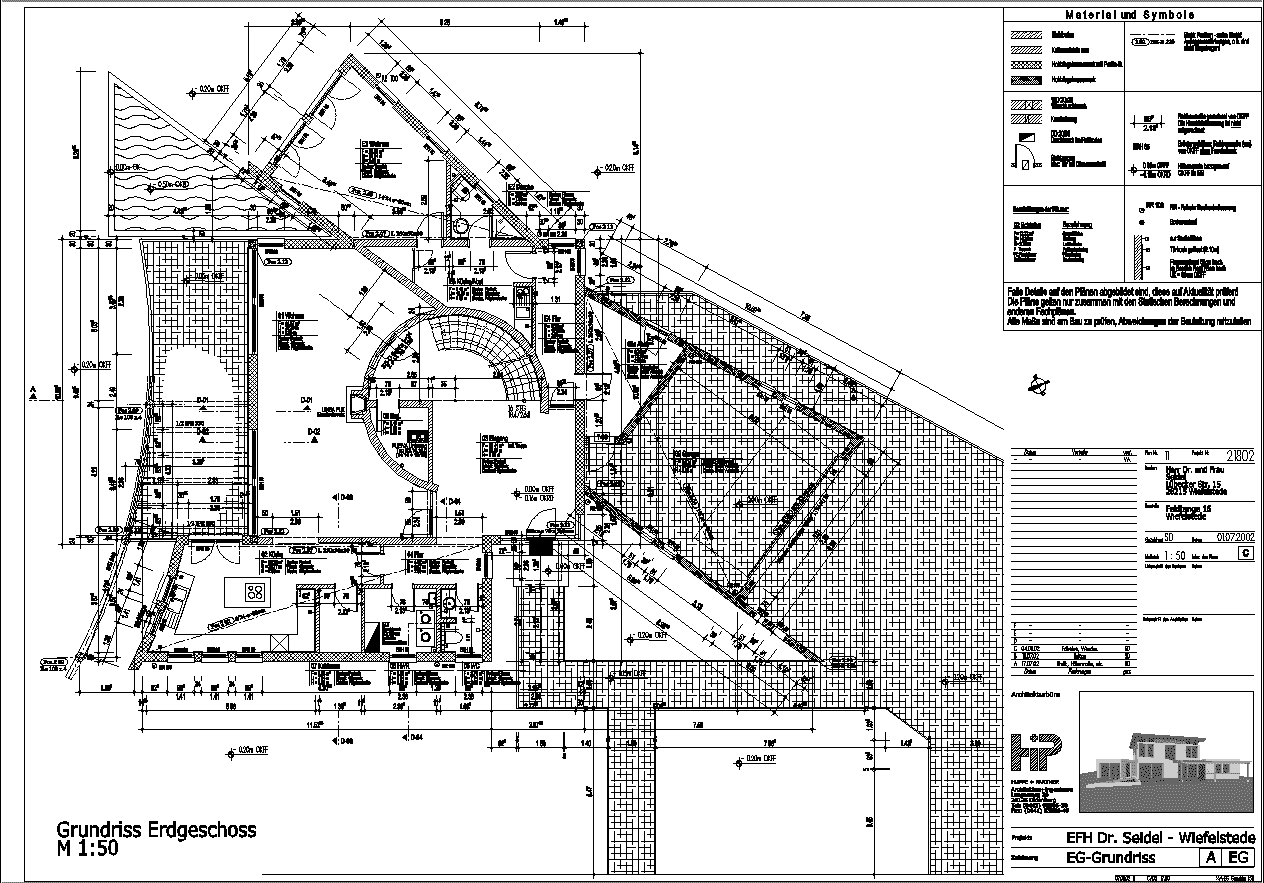 First Floor and Roof 1-50
The plan on the right shows a horizontal cut through the section just below the roof. The engineer required quite a few support reinforcements so it made sense to create a seperate plan.
Cut, Detail, Presentation.
The presentations are rendered by the CAD software.
blue print (pdf 525 kb)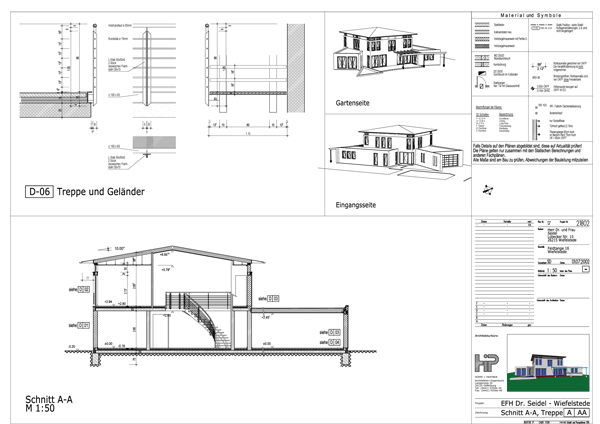 Elevations 1-50
Because the building has odd angles I rendered the Elevations from the 3D data entered for the floor plans.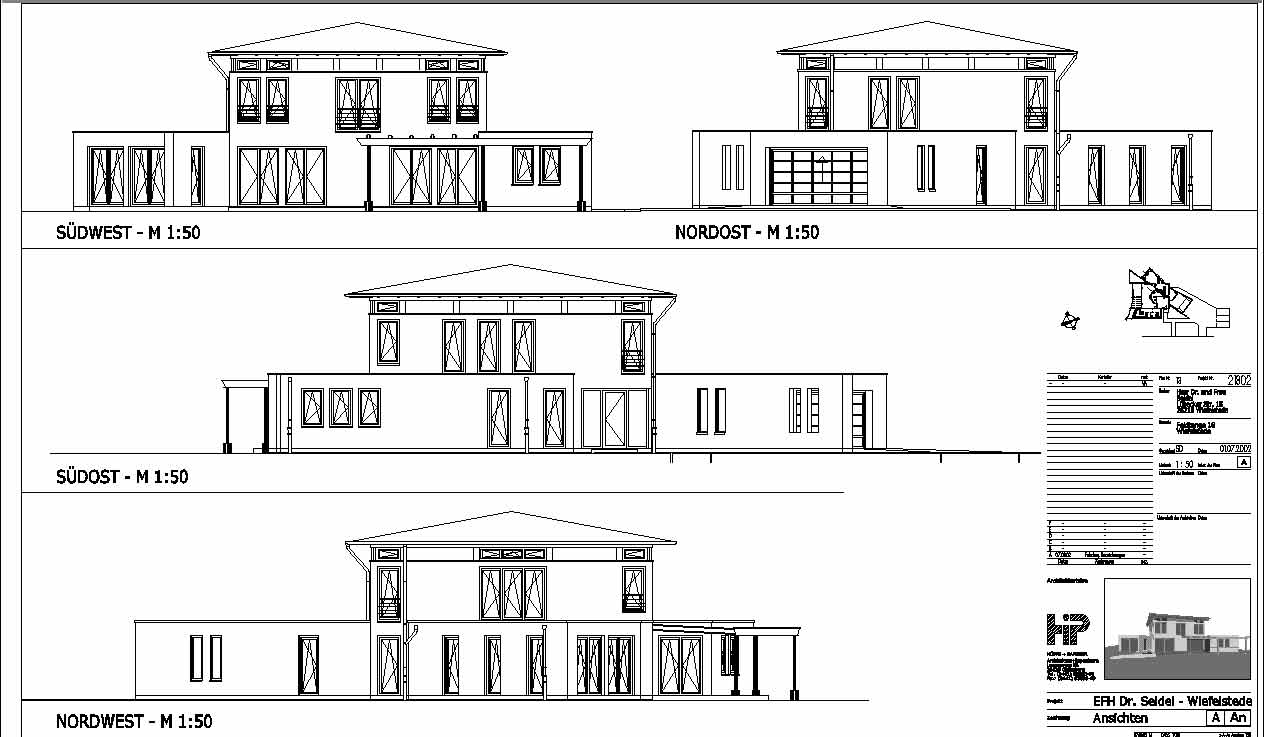 Cuts For Documentation
Cut through wall 1-20
I decided to print all cuts in 1-20 scale on A3 sheets. A3 could be copied quickly and is easy to attach to any mail.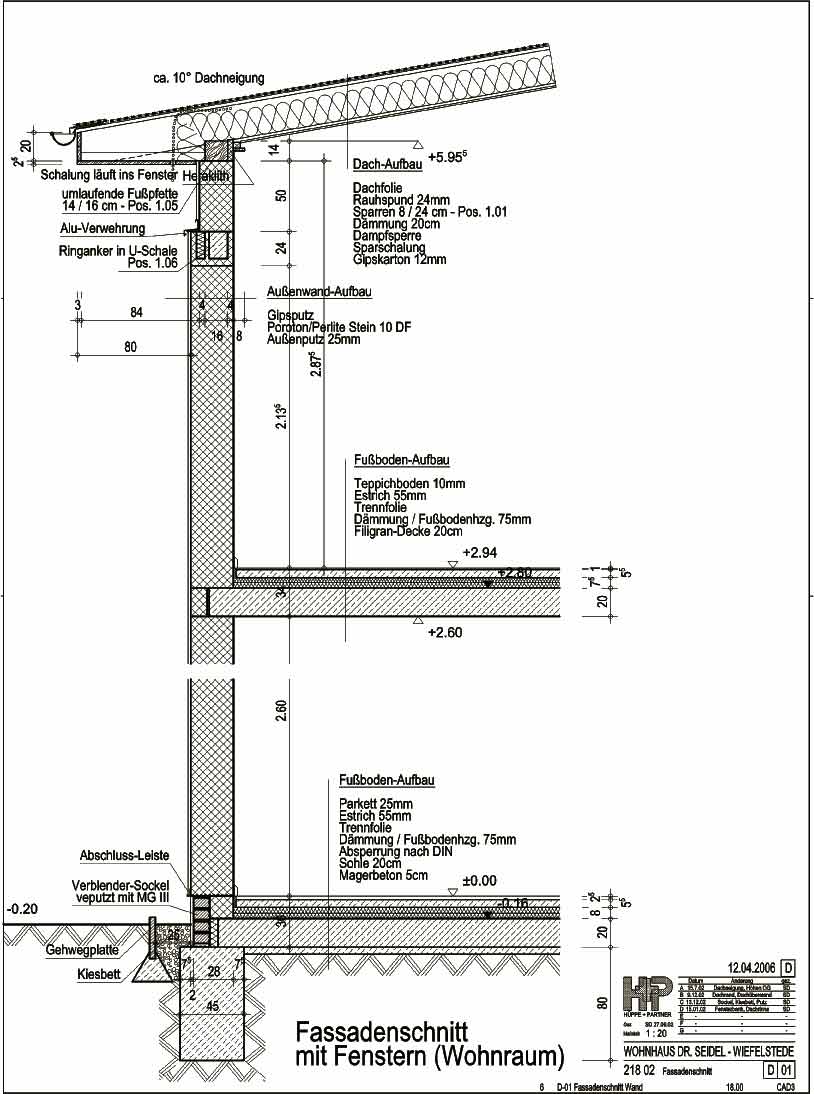 Same cut as before but through windows.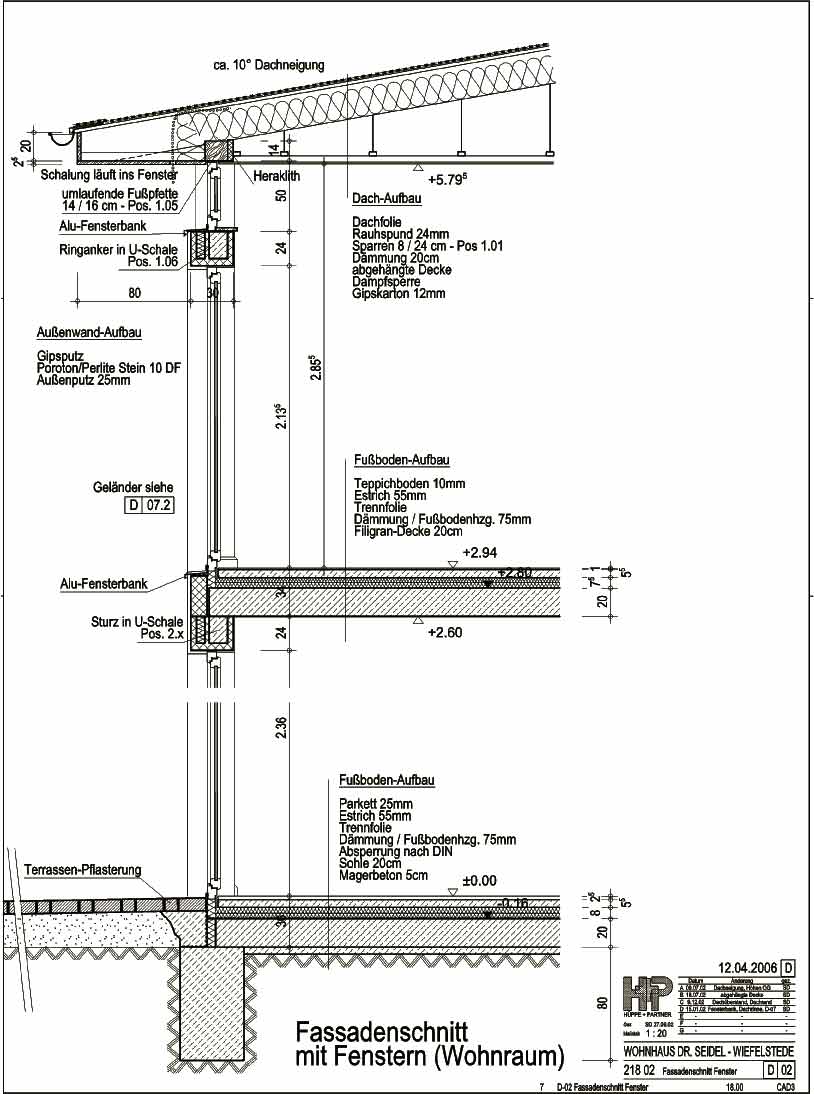 Cut through a one story section 1-20
This cut also shows the way the roof is connected to the wall and how the inner wall connects to the floor.
This house follows a high standard of sound proof and energy saving. - The requirements are high in Germany.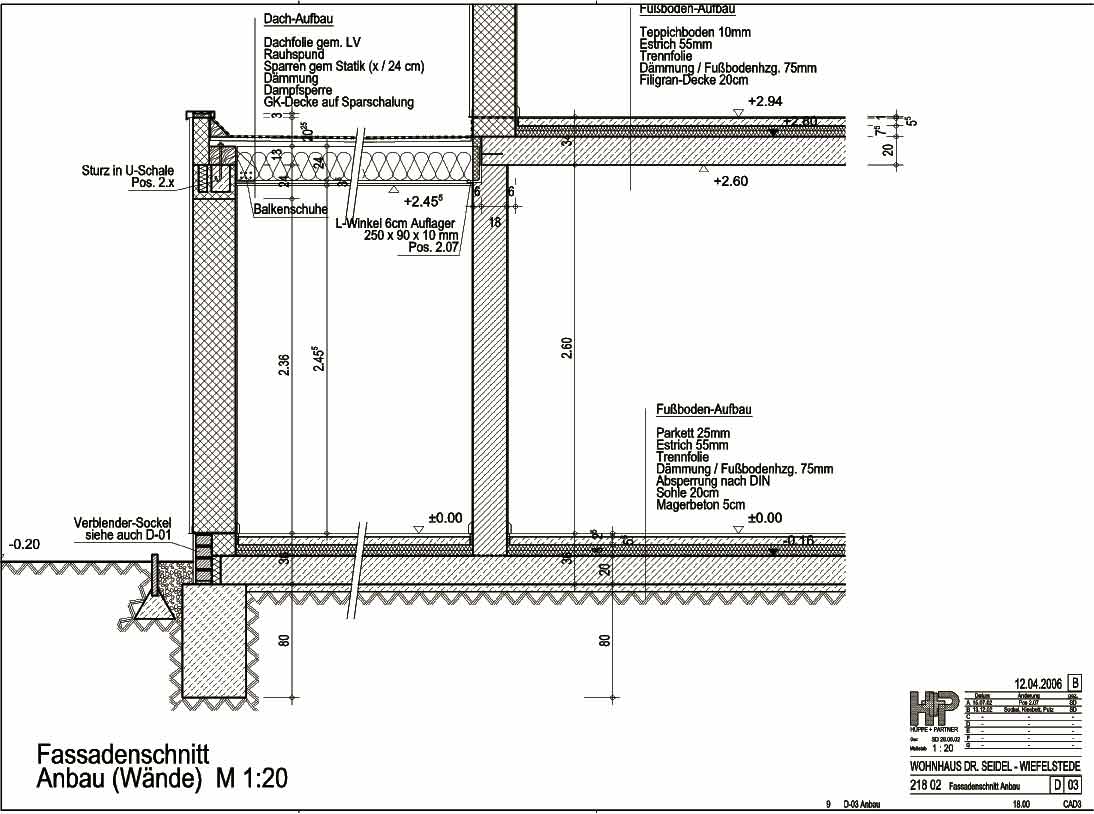 Cut 1-20 as before but through window.
This cut also shows how the ceiling is connected to the open part of the living room.
Cut through outside area 1-20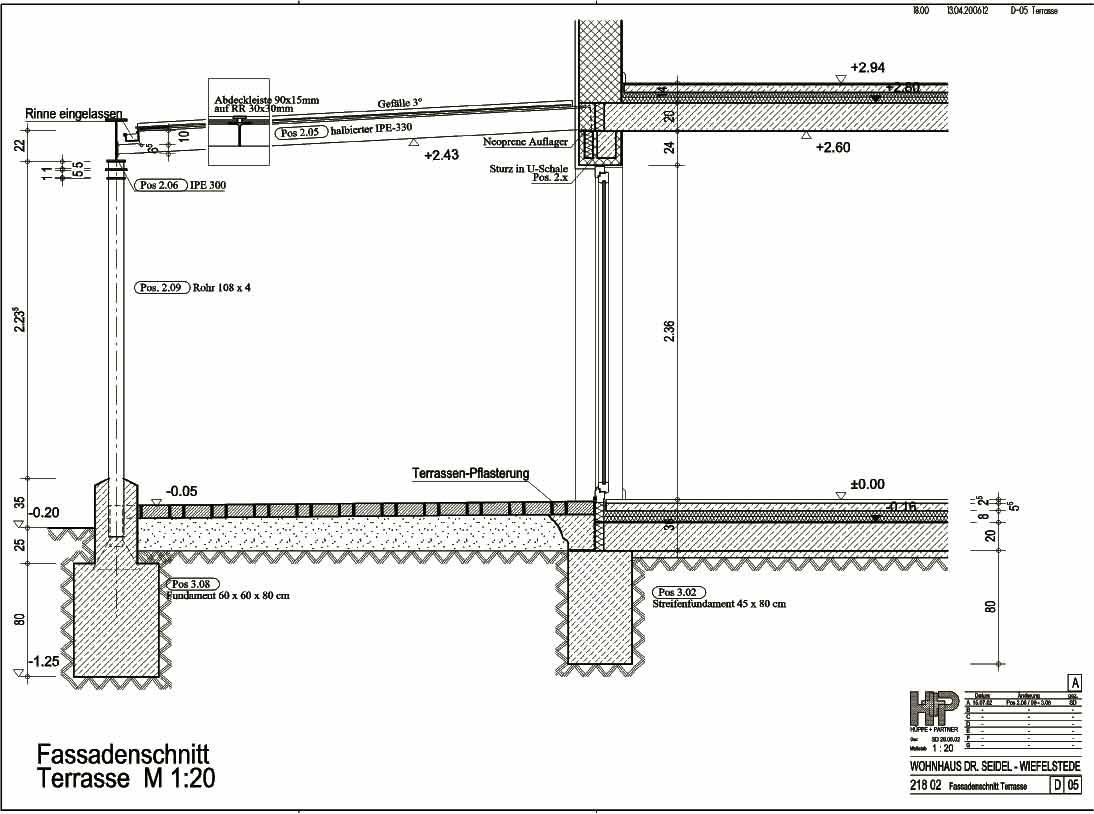 Details 1-10
Detail inner railing.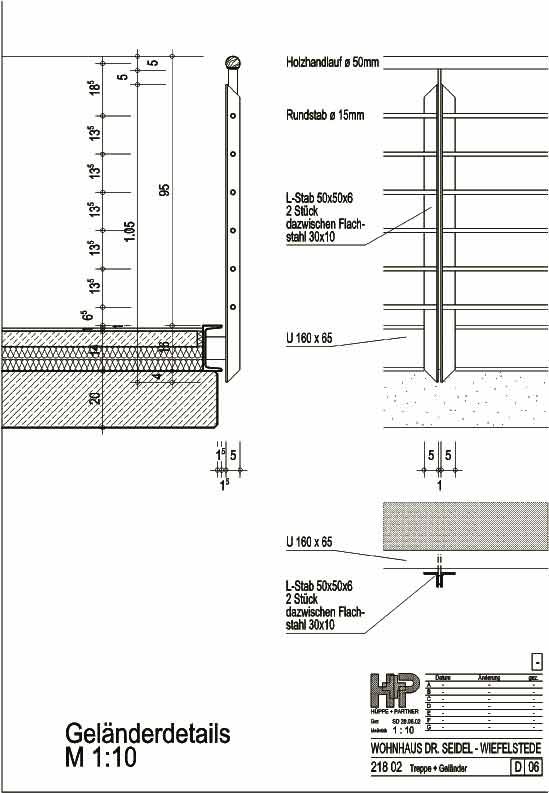 Detail of the railings outside of the windows in the corners of the building.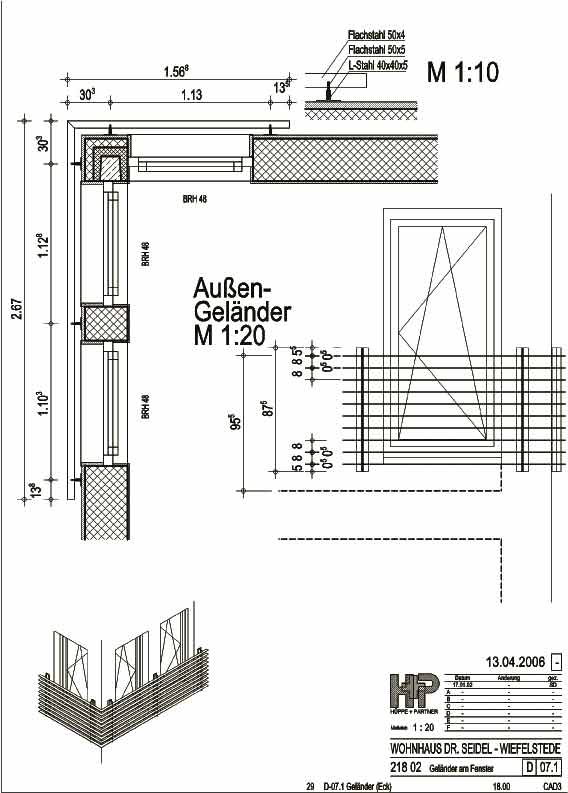 Details of the railing outside of the windows.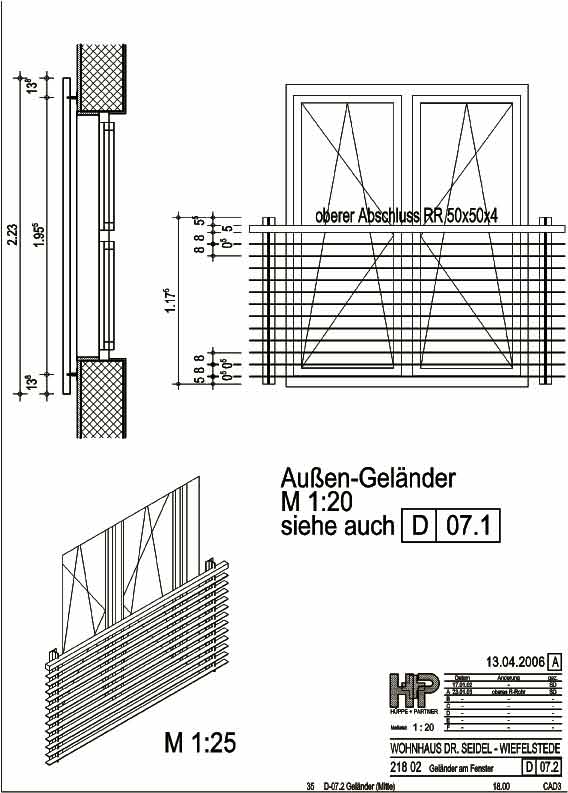 On the sunny sides the railings turned into full height blinds in the corners of the building. - Not that blinds are really necessary in this part of Germany.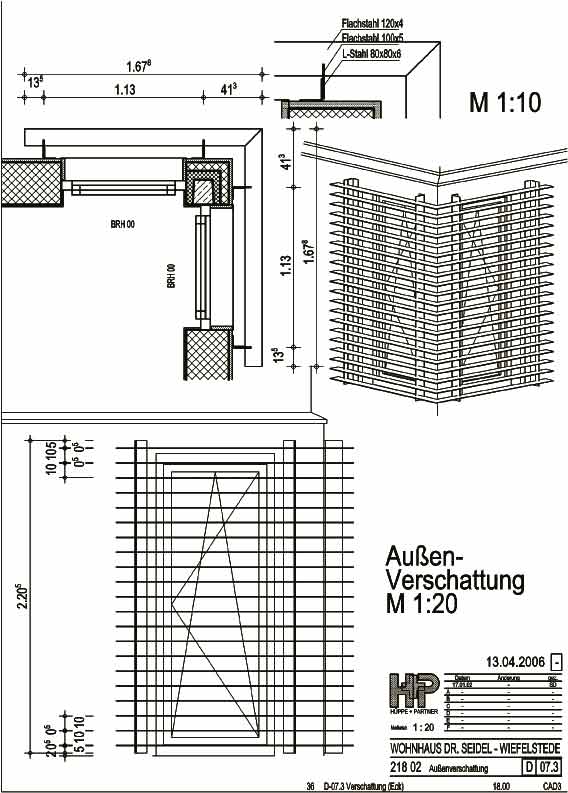 The building under construction.