Garde Ulanen Kaserne, Waffenmeisterei
This old armoury was built in 1860 as a part of the heritage listed barracks complex 'Garde-Ulanen-Kaserne'. After the WW2 it was occupied for a long time by the Russian Army.
We carefully restored it for an arts printing facility.
It won the 1st price for the reconstruction of a heritage listed building in Brandenburg in 2002.
Druckerei Rüss
Content:
Reconditioned Building
The front view of the building.
It is the smallest building of the complex and was originally a factory for weapons.
(Some Photos are provided by the Brothers Rüss - sorry for the bad quality of a few)
The entry hall inside. Photo taken when building was still empty.
The lifting crane was kept and restored.
The stairs have too many steps in a row. But the council agreed to it because there is another stairway in the building.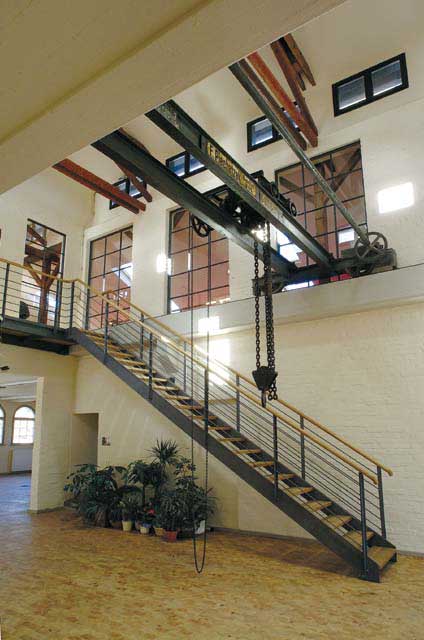 Entry hall from upstairs.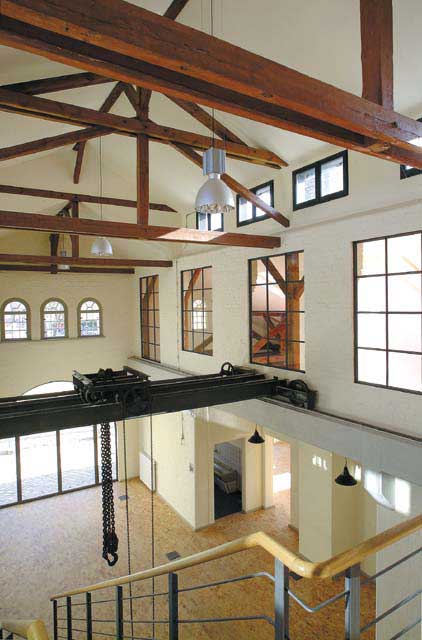 The upper floor occupied.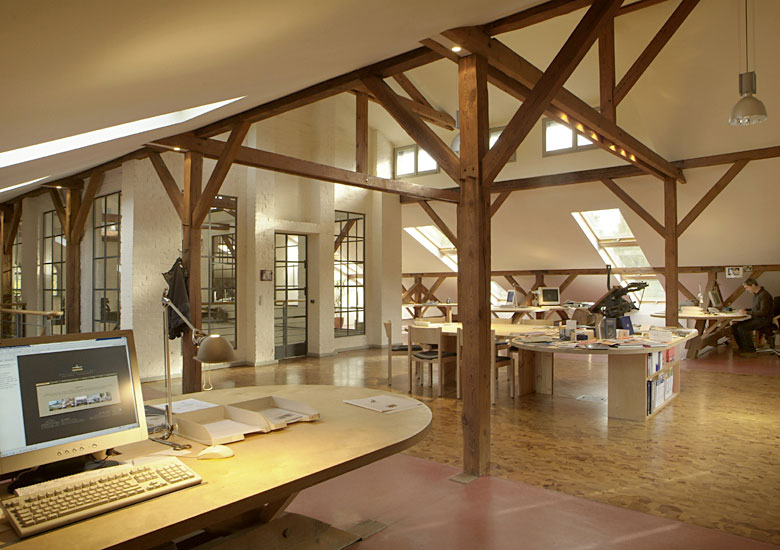 Upper floor level. The two story entry hall with the crane can be seen behind the windows.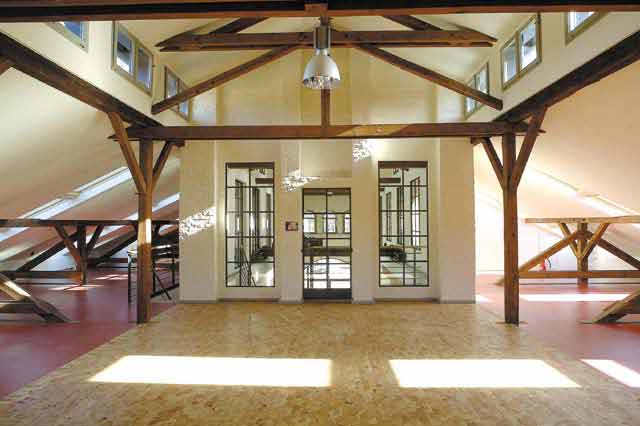 The printing room.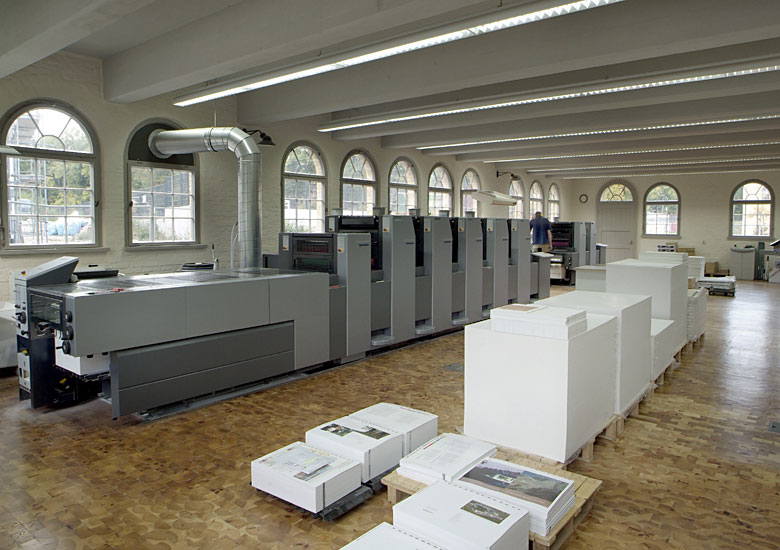 Building in 2000
The building was in a very poor condition.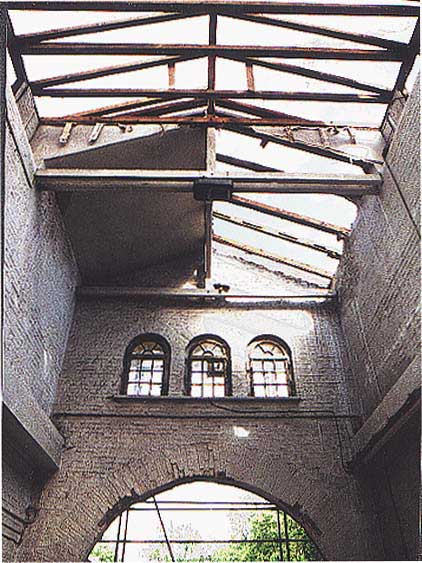 The council was very keen to keep everything as close as possible to the original. We could build another bathroom though and no one claimed the shoes.