Renders Using CAD Software
These are older renders made before 2005 with the CAD software Nemetschek Allplan. A hybrid software that holds 3D content while the user mainly works in a 2D environment. It was my first adventure into architectural visualization.

Age care appartments extension
The building in the foreground is the extension. the building on the right side already exists. It is connected with a new staircase.

Seen from the other side.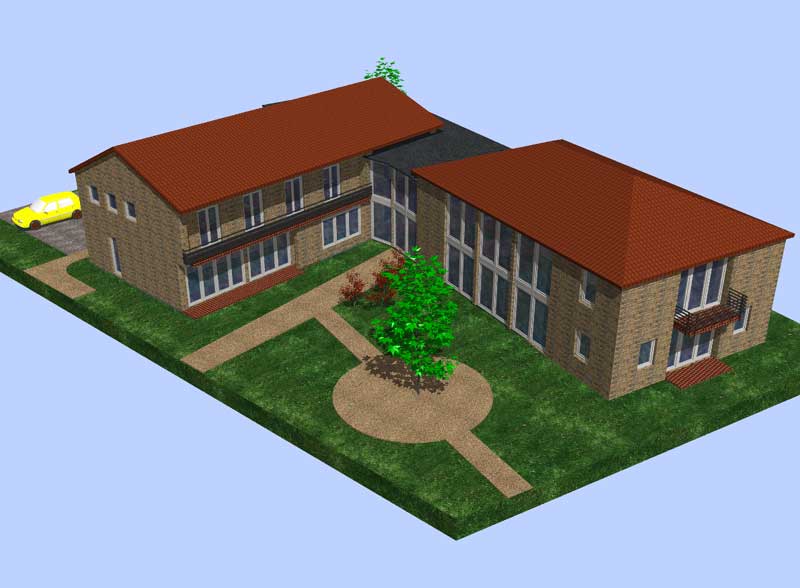 Ground floor of the existing building. This shows the client the new floor plans in a very different way.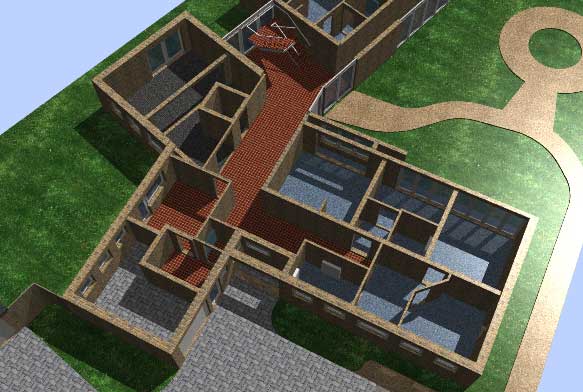 Old castle
I forgot the name of this castle. This was one of the first buildings I tried to model in 3D.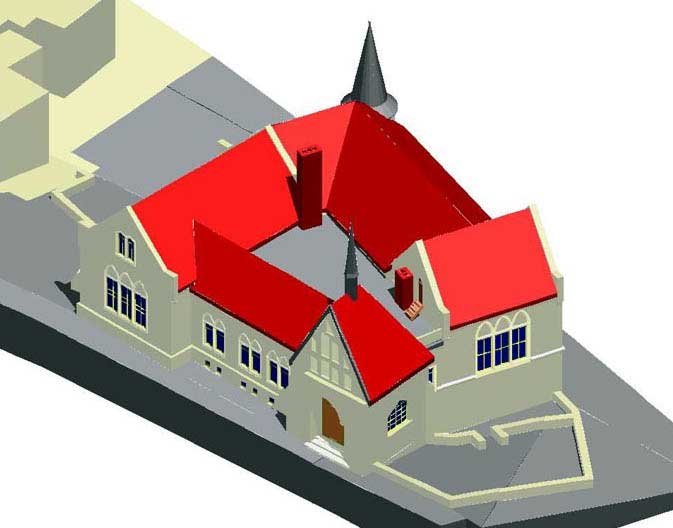 Back in 1995 this was quite a new thing to do. The wireframe view reveals the interior. We could cut through the building anywhere.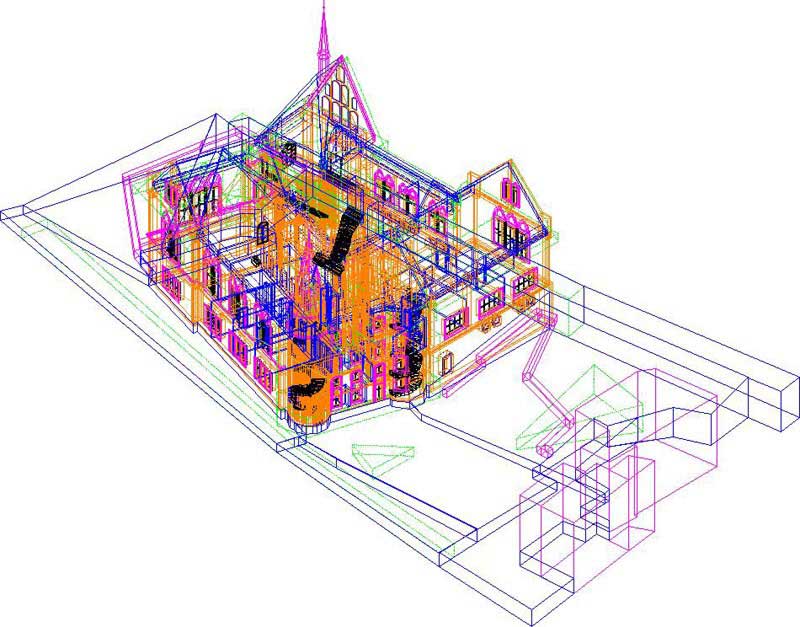 Storage building refurbishment
An old grain storage building we refurbished. I only worked briefly on this project but I did the render here for the client.