Student Appartments
4 houses containing small 1 and 2 bedroom appartments for students. Some of them wheel chair friendly. I did design developement and documentation. Completed in 2006.
Design
A render done in Nemetschek Allplan of the buildings. Allplan is a 2D/3D hybrid. All 2D walls also contain 3D data and when done right you can get renders like that from the documentation plans almost for free.

Floor plans
1 bedroom student appartment - almost like a hotel.
2 bedroom student appartment.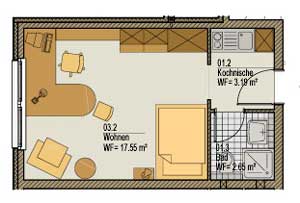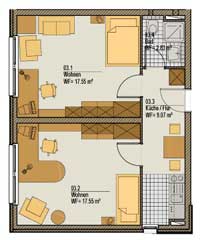 Construction
The building under construction
I left Germany before the building was completed.